Consumer Reports Undergoing Reorg, Editorial Director Kevin McKean Out

New content division formed, net reduction of positions expected.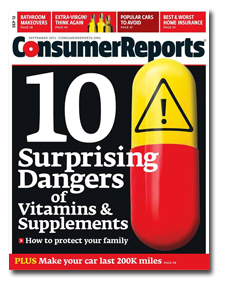 Consumer Reports is currently working its way through an organization-wide restructuring, FOLIO: has learned. The bulk of the changes at this point will hinge on forming a new centralized content group that will merge the editorial, testing and survey groups.
"We're going through a CR-wide reorganization," says Ken Weine, vice president of communications and branding for Consumer Reports. "Overall, we do expect, as part of this process, that there will be layoffs. Through it all, however, we will be adding new positions. Yet, we have told staff we expect that overall there will be a reduction of positions."
Vice president and editorial director Kevin McKean, who was with the company for seven years, has already left. His position was eliminated as a result of the restructuring.
"It was a wonderful time at Consumer Reports," says McKean. "I think for their next chapter, so to speak, it's actually better that I'm out of there and it's a good thing for me and a good thing for them—it's an amicable and mutual decision."
Between its print publications, newsletters and online properties, Consumers Union, which publishes Consumer Reports, has more than 8 million combined subscriptions.
 
During McKean's tenure, he says the brand went from publishing about 4,000 print pages a year across a variety of publications, and doing next to no original Web content, to publishing 5,000 print pages a year (after the addition of the woman's publication Shop Smart), and the equivalent of over 7,000 print pages of original online editorial content.
Under his watch, video content also increased, going from 200 videos a year produced mainly by freelancers to at least 500 a year in which all of the shooting, producing and editing was done in-house. Additionally, McKean's team also helped begin Consumer Reports' social media strategy.
To stay updated on the latest FOLIO: news, become a Facebook fan and follow us on Twitter!
Meet the Author
---