Consumer Reports Buys Gawker Blog

Non-profit publisher to strip Consumerist.com of advertising.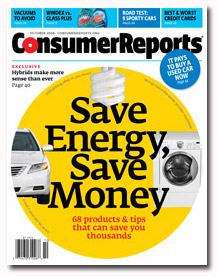 Consumers Union, the Yonkers, New York-based publisher of Consumer Reports magazine and Consumerreports.org, has acquired Consumerist.com from Gawker Media. Terms of the deal were not disclosed.
The site will operate independently from the magazine and Web site, and will be the first property housed under a new division called Consumer Media LLC. And, as is the case with Consumer Reports, Consumerist.com will no longer accept ads, the company said,
Still, there are no plans to make the site subscriber-based akin to Consumer Reports.
Readers of the blog are "passionate about fair retail practices, truth in advertising, product safety, and other topics that Consumer Reports has championed for more than 70 years," Consumers Union president Jim Guest said in a statement. "The site is a perfect fit for advancing our mission of creating a fair, safe, and just marketplace."
Denton Downsizes Blog Empire
Nick Denton, Gawker Media's founder, had been dangling the consumer-focused blog since at least November, the same month he folded Silicon Valley-focused ValleyWag and laid off a number of staffers across the company. He is also in talks to sell Defamer, a Hollywood-focused blog.
In April, Denton sold three underperforming blogs—Idolator, Wonkette and Gridskipper. (Gawker's current blog portfolio includes the flagship Gawker site as well as the gadget-themed Gizmodo and anti-airbrushing women's blog, Jezebel.)
In a post on his personal Web site, Denton predicted advertising will drop 30 percent or more in 2009.
Consumer Reports' subscriber-based model, meanwhile, has done well online. More than 3.3 million pay to subscribe to ConsumerReports.org, making it the "largest paid-subscriber site in the world," the company said.
Meet the Author
---