Conducting An Opportunity Audit

Identifying new touchpoints to optimize cross-promotional marketing.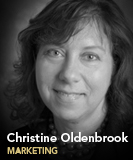 You might think that conducting an "opportunity audit" is a result of budget cuts and declining responses. Well, you're right. However, it is really just smart marketing. Optimizing every visitor touchpoint provides better customer service, improves retention and drives incremental new and renewed subscribers.
I recently read an article about Web design and it stressed the importance of having a "maniacal focus on the customer's experience." I realize that audience marketers aren't involved in Web development and I don't see us becoming Web site usability experts any time soon (we have enough to do), but I do see us missing opportunities when it comes to form design, auto-responders, confirmation pages and acknowledgement e-mails.  Audience marketers are the logical "owners" of this marketing real estate, we just need to take charge.
Recently our audience marketing team initiated an "opportunity audit." I challenged the team to go through their assigned Web sites and sign up for everything, subscribe to everything, buy stuff, cancel stuff and opt-out of everything.
The team gathered screen shots of every step they encountered and as a group we evaluated our many customer touches. We quickly noticed that not only had we  gathered lots of examples of lost opportunities but we were also staring at some very bad marketing copy and customer service practices.
'We Have Confirmed Your Removal from the Following…'
This sounds like we are referring to waste removal and your customer might feel like they are the waste being removed. Sadly, this is the "marketing" copy presented after someone unsubscribes from one of our e-newsletters. There was no "thank you," no "are you sure?" or "maybe you'd be interested in one of our other newsletters"—nothing, just waste removal.
So who wrote this copy? A well-meaning, highly-skilled Web developer that did not think he was going to be writing marketing copy when he took the job. Each time a confirmation page, acknowledgement e-mail or any kind of auto-responder is presented, it is likely to have been written by your technical folks or your fulfillment bureau. As a result, you miss an opportunity to cross-sell newsletters and subscriptions, sell products, or even provide a link back to your Web site, all of which can deepen your relationship with that new subscriber or visitor. By the way, your Web developers will love you for providing them with that marketing copy.
Landing Pages, People, Landing Pages!
You've worked hard to develop an effective renewal e-promo and your call to action worked perfectly, then the customer clicks and lands on the most unappealing subscription form. The same one your fulfillment bureau designed for you and every other publisher.
Subscription forms should be consistent with the look and feel of your promotions and your brand; plus, you should re-state the benefits of subscribing and provide a few images of the publication. Just because someone made it to the subscription form doesn't mean they will be inspired to complete the transaction.
In your acknowledgement e-mail, give your new subscriber a way to "invite a friend." Here is a great opportunity so please don't land your new "friend" on that dreadful fulfillment bureau-issued subscription form. You need to sell your publication to this new prospect.
Don't Just Renew, Then Walk Away
This is not the title of a country song but the way we sometimes behave once we've captured that annual renewal or requalification.
These are your best customers, so reach out to them outside the scheduled renewal series by sending a "What's new on our Web site" or an Issue Alert reminding them of all your publication offers. Be sure to include links to popular or timely articles and blogs, or invite them to join your new Facebook group.    
Build a Preference Center
Anytime a subscriber decides to opt-out of a newsletter or promotional e-mail, they aren't necessarily opting out of everything you send them. Build a preference center that allows a subscriber to choose what newsletter or type of promotions they prefer. Maybe they still want the newsletter, but would prefer receiving it only once a month. Maybe they would like to just receive breaking news. Giving your subscribers choices keeps your e-mail lists from eroding.
Christine Oldenbrook is director of marketing/e-media at Bobit Business Media.
Meet the Author
---