Condé Nast's Irrelevant Musical Chairs

Does anyone really care who sits where at S.I. Newhouse Jr.'s annual luncheon?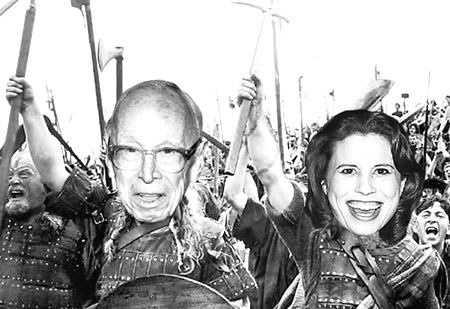 The big news out of Condé Nast this week wasn't about a controversial news story or some major acquisition. No, the buzz was about chairman S.I. Newhouse Jr.'s annual luncheon bash exclusively for his top editors, publishers and executives. And, if the New York Post's Keith Kelly is to be believed, everyone wanted to know who was sitting where and with whom-most especially who had the coveted seat next to Mr. Newhouse himself.
I'm always a fan of a good party, but does anyone who didn't attend really care? Does it really require news coverage with the fervor of a high school prom?
That said, the obvious "big news" was that Portfolio editor Joanne Lipman was seated at the big table (No. 4) at Newhouse's right side. (Portfolio super-publisher David Carey was assigned to table No. 7 which was apparently devoid of any heavy-hitting Condé Nasters.) Is this really a sign that the often-criticized editor still has Newhouse's support, or was it a move to save face since all of us gossipy media spectators are watching?
PHOTO CREDIT: New York Post
Meet the Author
---