Condé Nast Expands Video with New Partnership

Brightcove platform to manage publisher's video content company-wide.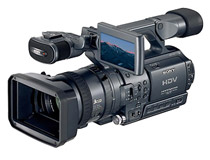 In a broad expansion of its online video offerings, Condé Nast announced Monday a partnership with video platform Brightcove to manage its video initiatives company-wide. The first sites to utilize the platform are Glamour.com, Wired.com, Portfolio.com, Parade.com and Self.com. 
The Brightcove 3 platform allows publishers to post video and to manage syndication and viral distribution, integrate advertising and to launch media campaigns, the company says.
According to Richard Glosser, CondeNet 's executive director of emerging media, online video has become an increasing focus for Condé Nast's digital media brands. "Expanding the online video available through our Web sites is resulting in deeper engagement with consumers and valuable new advertising inventory that we can bring to market," he said.
As part of the deal, expanded video offerings launching today at Wired.com include contextual clips within news stories and full-length feature videos. Brightcove was involved with the re-launch of Glamour.com and the launch of Portfolio.com this summer. While Parade.com and Self.com so far have utilized the Brightcove platform for individual channels, plans are underway, the company says, to roll out the technology for the sites' remaining channels.
"Brightcove has been a powerful partner that has enabled us to improve the access and discovery of our videos and significantly grow our online video business," Glosser said.
In an effort to cut costs, Condé Nast late last week scaled back the frequency of the print version of Portfolio from 12 to 10 times per year and shuttered Men's Vogue, folding its content into Vogue.
The Brightcove platform is used by nearly 100 magazine Web sites produced by publishers including Crain Communications, Hachette, IDG, Mansueto Ventures, Nielsen Business Media, Time Inc. and Ziff Davis Enterprise.
Meet the Author
---