CMP Goes M.I.A.

An ex-employee remembers the company that was.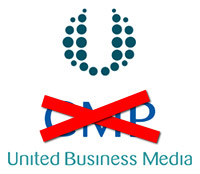 Gerry Leeds, founder of CMP Publications, originally wanted to name his company Creative Media Publications, but when he went to register the name, it was already taken. "I have better things to do than think up a new name," Gerry would say. "Let's just call it CMP." For the countless times over the years someone would ask what CMP stood for, they were simply told "it stands for nothing."
I confess to being somewhat saddened when I heard last week that United Business Media's latest reorganization ("Major Restructuring at CMP Technology") included the note that CMP as a known corporate entity has now ceased to exist.
I was one of the first 100 employees of CMP. I was always proud to point out the leaf with my name on it as it appeared in the framed "tree" behind the reception desk acknowledging CMP's early employees. When I mentioned the passing of the CMP name to another "First Hundred" friend, he responded with the more practical, "Seems they're positioning to package things up and sell them off, if they get the right price." I suppose. Frankly, I couldn't even read the details of this latest incarnation of the company that, for better or worse, sucked me into this business.
Nostalgia has a minor role in today's fast-moving publishing world. In fact, if you are still called a "publishing" company at all, there's some sentimentality right there. Unless you are a "media" company in b-to-b, you're already a bit behind the curve.
My CMP experience occurred in the midst of radical technological change. Even though Time magazine named "The Computer" as its Man of the Year in 1983, it wasn't until years later that "Internet" became official, replacing the Information Superhighway as a kind of promised road to somewhere.
My first day at CMP, I worked until 11:00 p.m., then went out for dinner and drinks with my colleagues. Within weeks, I was working through the night, cutting out typewritten paragraphs, rearranging them on the floor, then pasting them together into—from my perspective—the next great American novel. The topic was probably Hewlett-Packard's newest printer or something.
What a team we had in those days—so many of our "role" players turned out to be publishing stars. Today, AfterCMP is the social networking community through which many old faces from those early days reappear. It's good to see them. Sometimes it's shocking to see them—the pounds, the gray. Sometimes it's heartwarming; sometimes it's scary—to open dialogue with the faces, with the memories, is not easy.
On the site, each person is asked their fondest memory from CMP. Mine likely would have to do with pacing the outside grounds aimlessly one 5 or 6:00 a.m., trying to recover from an all-nighter closing one of the first issues of Computer Systems News, my day-old clothes and unshaven face a sort of Red Badge of Courage awaiting the others as they arrived with their papers and morning coffee.
At my age, I won't apologize for throwing a sprinkle of sentimentality into a simple business story. I did a lot of growing up in and around CMP. It was a time of discovery, a time of opportunity. Many lessons learned. Thanks to the company whose letters stand for nothing—but whose name represents so much for so many of us.
Meet the Author
---