Just What, Exactly, Is 'King'? Content, Commerce or Audience?

CM Show keynotes trade in proclamations.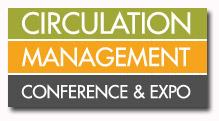 CHICAGO—Maybe it's our compulsion to solve the chicken-or-the-egg riddle, or perhaps just stab a stake in the ground, but at the 2008 CM Show here this week, there was quite a bit of effort to establish just what exactly is "king."
Don Pazour, CEO of b-to-b publisher Access Intelligence, proclaimed in his opening keynote "audience is king," essentially relegating content and commerce as servants to the ultimate goal-attracting a high-quality audience. Growing audience, said Pazour, means you're growing the company, and "if you're not growing, you're dying."
It was a particularly apt statement, given the context and audience of the event, of course, and one that struck a chord with attendees
Yet by lunchtime, where the second of the show's three keynotes was featured, content, one of the more traditional recipients of kingly status, was crowned. "What I always felt was the core of the success of the Industry Standard was it was editorially-driven, which is why I was the number-two person in the company," said Jonathon Weber, former editor-in-chief of the Internet economy bible the Industry Standard, which now exists in a Web-only format.
Weber has subsequently parlayed that content-focused approach into his two-year-old venture, NewWest.net—a media company consisting of a network of regional Web sites, a print magazine and events focused on business and life in the Rocky Mountain West.
According to Weber, the site's content has been the essential driver of traffic, and subsequently, audience development.
Meet the Author
---