Chris Kimball Departs Cook's Illustrated Amid Contract Dispute

America's Test Kitchen co-founder and Cook's Illustrated editor-in-chief will leave the company, effective immediately.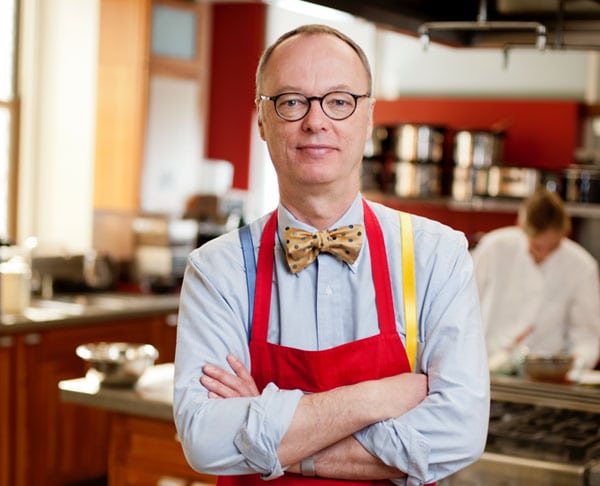 Christopher Kimball, the co-founder of America's Test Kitchen and editor-in-chief of Cook's Illustrated, is leaving the company due to a contract dispute, according to an announcement from parent company Boston Common Press.
The announcement comes in the midst of a management shake-up at the Massachusetts-based company. In October, David Nussbaum arrived as the company's first CEO after spending eight years as CEO of F+W Media. Additional changes included a new CFO, chief creative officer and chief digital officer.
"We made every effort to offer Chris a reasonable contract that reflected his significant contributions to the company and are disappointed that we could not reach agreement," said Nussbaum in a company statement.
His departure is effective immediately, although he will continue to host the brands' TV shows for their 2016 seasons.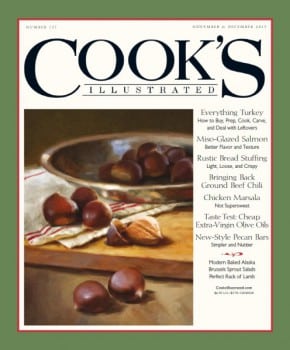 The board and Kimball had been engaged in contract negotiations for several months, according to an e-mail obtained by The Boston Globe from Nussbaum to staff at America's Test Kitchen, the PBS series hosted by the bespectacled and bow-tied Kimball for 14 seasons.
"He was asked to stay with the company and focus his talents on creativity, on-air presence and in-person appearances," wrote Nussbaum. "Despite our interest in having him stay and after negotiating with him in good faith for many months, he ultimately rejected that approach."
Kimball, 64, founded Cook's Magazine in 1980 before selling it to Bonnier in 1989. Four years later, he co-founded Cook's Illustrated, which grew to launch sister magazine Cook's Country, as well as the two half-hour PBS cooking shows. He will remain a minority owner of the company, but will have no further involvement, according to Nussbaum's memo.
When asked in an interview with Current if he still had a title at America's Test Kitchen, Kimball responded, "Interesting question, isn't it? I don't know what I am. I'm still on the shows for next year, and we may still be working together. We're still talking, and it's friendly."
Cook's Illustrated and Cook's Country, both bimonthly, have a combined paid subscriber base of 1.3 million.
Meet the Author
---