Challenges and Opportunities with List-Building Efforts

Aud dev pros weigh in on opportunities with audience growth strategies.
Publishers have long recognized the power of an integrated audience database, but achieving that goal has been a hard-won initiative. Technological, organizational and cultural barriers, not to mention cost, have stymied many attempts to pull together once-siloed or disparate databases to combine customer data into a single-view interface. Yet the benefits are clearly evident—internal marketing becomes much more powerful, allowing for more targeted list growth and management; and publishers are better able to match up campaigns to audience segments for marketing partners.
But one element is often overlooked in the pursuit of the integrated data ideal and that's what to do with all the data once you have it. Publishers are often overwhelmed by the customer information as well as the variety of ways it can be sliced and diced to support company initiatives. Here, two audience development pros weigh in on the challenges and opportunities for growing and maintaining audience data.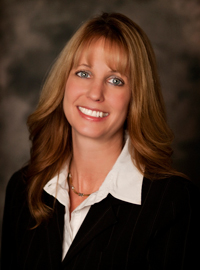 Ronda Hughes
Director, Audience Data
Advanstar Communications, Inc.
Q: What are your biggest challenges with effectively using the audience data you're collecting, and how are you solving these? 
I think we solved the biggest challenge of using our audience data by developing an integrated database. Now that all the data is has been integrated, it's much easier to use by marketing, audience development, and sales. Now that we have an integrated system that has an on-the-fly segmentation tool, we are using the data more often and a lot smarter.
 
Q: Describe some of the specific business opportunities your company sees or is acting on with its growing and better integrated data. 
Not only has the integrated data helped better target our internal marketing campaigns, but it has also allowed us to offer a complete marketing campaign to our advertisers by filling in the media gap with direct messaging. We have the streamlined ability to offer indirect or mass marketing (print, digital, e-newsletters, website); co-branded marketing (webinars, whitepapers, and co-branded e-campaigns); and now direct-to-customer messaging (using our integrated database of demographic, behavioral, and contextual data).
Q: Are you using this data to help grow and retain your subscriber lists?
Absolutely! Having easy access and the ability to analyze our entire multiplatform customer universe is very powerful for cross promoting, executing re-engagement campaigns, and new acquisition efforts.
Q: How else are you expanding your potential subscriber base? 
By tracking contextual data (what people are clicking into and reading) helps us better trend our customers' interests and needs, which then can drive or indicate whether or not a subscriber expansion is necessary.
Tony Napoleone
Director, Audience Development
Bobit Business Media
Q: What are your biggest challenges with effectively using the audience data you're collecting, and how are you solving these?
The biggest challenge when it comes to audience data is handling the volume in an efficient manner without sacrificing data quality.
Just processing a mountain of data is not enough, you need to be able to draw actionable insights that mesh with your corporate objectives in a scalable, measurable manner. 
Meet the Author
---