CFO Publishing Acquires Innovation Enterprise Group

The deal bolsters CFO's event operation.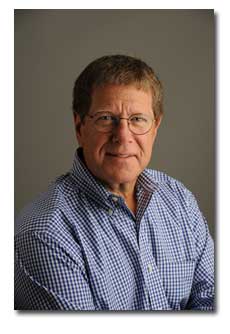 CFO Publishing is making strategic moves to expand its portfolio—the company announced this week that is has acquired the Innovation Enterprise Group [IEG], a multichannel b-to-b media brand with focuses on finance, strategy and planning for senior executives. The deal enhances the company's business in the event sector and affords CFO Publishing larger access to on-demand content and communities, marketing services, on-site custom production and custom research.
"I had been looking at the event business of CFO Publishing and thought that is was under marketed and underdeveloped," says Alan Glass, chairman and CEO of CFO Publishing. "We started looking and following business that were doing events in the financial services space and IEG is a company we came across. We sent someone to one of their meetings and we were really impressed."
IEG is based in London and was founded in 2009 by Josie King, who will now act as managing director and report directly to Glass (pictured). Seguin Partners bought CFO Publishing from The Economist Group in January 2010.
"We're not giving out any numbers but the acquisition actually doubles the size of our business from a revenue standpoint," says Glass. "When compared to CFO, IEG does a lot more events. It's a lot easier to expand into Asia, where we see a robust market for financial information, from London than it is from the USA, something I remember from my UBM days. Our strategy is to use this as a platform to expand in Europe and Asia."
In all, IEG has 20 events and Glass says the group hopes to push that number to 30 in 2012. Glass says the publisher will contemplate relaunching CFO Europe and CFO Asia magazines now that the strategic location of IEG can be leveraged—IEG has existing events in both regions. The magazine titles and data surrounding those properties, he says, were included in the deal with The Economist Group.
"We've always had thoughts of going back into those markets and this makes it a lot easier for us," he adds. "The attendees for these events ranges from senior financial executives to a controller level to an accounts payable manager right up to a CFO of a company, making the category fairly broad. We've learned over the last few years that there is a pretty pressing need for educational information about how they can do their jobs better and what tools and resources they need at different levels within a financial organization. The kind of events IE Group and CFO does will be very targeted on specific subjects."
Some events and seminars will have focuses on budgets, financial planning, analysis and operations. Glass says the company is considering doing specific events for different market segments of the financial industry, like IT or healthcare.
"I look at the events as a laboratory for product development—they make money in their own right but they also enable us to test new product ideas and concepts relatively easily with a captive audience," he says. "Last year we reorganized our editorial group along beats—if you go to CFO.com, there's a beat for private companies, strategy, human capital and technology. There's a beat editor responsible for each one of those and they play a large part in designing conferences that are specific to the areas they cover, in addition to writing for the magazine and online. What we're really trying—and I think we're getting there through this acquisition—is really creating a community environment that has quality content at its center and delivery will be in whatever form it takes. We're delighted, it's a great business."
Meet the Author
---