CEO Shakeup at Hachette Raises Questions of Succession

Why didn't French parent company look to replace Kliger with internal candidate?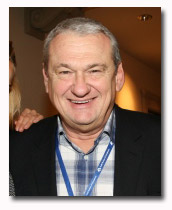 The announcement yesterday that longtime Hachette Filipacchi Media U.S. president and chief executive officer Jack Kliger [right] was stepping down as president and chief executive officer, to be replaced with France-based parent company Lagardère Active "directeur général délégué" Alain Lemarchand, raises several questions. Is Lemarchand's appointment as HFMUS CEO a way for the French parent company to have more direct control over the day-to-day operations? Did Lagardère consider replacing Kliger with an internal candidate from HFMUS? Is creating a chairman position for Kliger effectively bumping him upstairs?
Both Kliger and Lemarchand were unavailable for comment.
A number of industry observers, though, were willing to speculate both on and off the record.
One source wondered why Phillip Guelton, Hachette's executive vice president and chief operating officer responsible for the company's digital operations, wasn't offered the job.
"That's the story," the source told FOLIO:. "Why didn't he get it? That was my first thought." Guelton, who has been the EVP/COO at HFMUS since 2003, is well-regarded both within and outside the company, and is considered a "power player." Guelton appears directly under Kliger on company's masthead.
Kliger served as chairman of the MPA from 2005 to 2007, a tenure marked by fire-and-brimstone speeches at industry events, during which he called on the publishers to work to improve audience metrics.
'Easy Target'
Berkery Noyes managing director Chris Shannon agreed that yesterday's changes "were not much of a surprise," noting how a number of large publishing companies, including Hearst, are going through executive-level changes of the guard. "[Lemarchand] is a very sharp, capable guy who has a strong global perspective," says Shannon. "Kliger moving to chairman is good, also. They complement each other well and they will work well together."
But others weren't so sure the move was amicable. A source said: "In this industry, when you reach a certain age and have been in the same role at a publishing company like Jack was, as an executive in this economy, you become an easy target."
Yet despite a marked downturn in consumer magazine advertising, HFMUS' largest title, Elle, had a decent first quarter, according to Publishers Information Bureau figures, pulling in $71.8 million in ad dollars, up nearly 11 percent over the same period in 2007. Ad pages, meanwhile, were up 5 percent during the quarter. Car and Driver and Road and Track had positive performances, with revenues up 8.8 percent and 10.9 percent, respectively.
HFMUS's enthusiast division titles, though, didn't fare as well. Cycle World saw ad dollars drop 21 percent to $7.9 million from the same period last year. Ad dollars dropped also at Boating (-19 percent) and Flying (-10.3). Ad dollars slipped slightly at its shelter titles including Elle Décor (-0.6), Home (-1.8) and Metropolitan Home (-9.3).
But Kliger—who in recent years oversaw the shuttering of ElleGirl and unsuccessful import of Shock—had also made an effort to ramp up the company's digital presence through launches and acquisitions. In 2007, for instance, Hachette acquired Jumpstart Automotive to handle online advertising sales for its auto magazine sites in a unique deal worth $110 million ($84 million in an initial cash payment, $26 million in performance bonuses).
In the end, perhaps, Lagardère felt Kliger wasn't moving fast enough.
Meet the Author
---