CEO to Acquire Emmis, Take it Private

Jeff Smulyan buys Texas Monthly publisher for more than $90 million.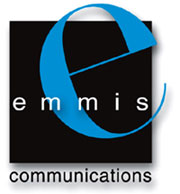 One month after entering into a letter of intent to purchase Indianapolis-based regional magazine publisher and radio broadcaster Emmis Corporation, chairman and CEO Jeff Smulyan has signed a definitive agreement to legally merge the company with his firm JS Acquisition and take it private. The agreement was approved by Emmis' board of directors on Tuesday.
Under the terms of the deal, JS Acquisition will effectively purchase all of Emmis' roughly 37.6 million outstanding shares of Class A common stock for $2.40 per share—or approximately $90.2 million. It also includes an offer to exchange senior subordinated notes for Emmis's preferred stock.
The deal, which still requires stockholder approval, is being financed by an affiliate of equity partner Alden Global Capital, which currently owns holds more than 40 percent of Emmis' preferred stock.
In addition to owning several radio stations, Emmis publishes seven magazines, including Texas Monthly, Los Angeles and Atlanta. In 2006, Smulyan proposed to acquire the outstanding publicly held shares of Emmis for $15.25 per share in cash. He withdrew that offer after an agreement with the board of directors could not be reached.
Emmis' stock last traded Tuesday at $2.14 per share.
Meet the Author
---