Hearst-Owned Fulfillment Provider Slashes 280 Jobs

CDS Global closes mail facility, forms development group.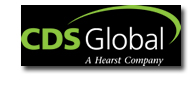 Des Moines, Iowa-based fulfillment provider CDS Global has announced a series of changes that will result in the closure of a mail processing facility, widespread staff reductions and organizational restructuring.
In a letter sent to clients, CDS CEO Malcolm Netburn said the company's Red Oak, Iowa mail processing facility will be shut down in 60 days. As a result, 180 employees will be let go. About 70 staff have also been cut at the Des Moines headquarters as well as another 30 from two other letter shops.
The cuts come during a period of dramatic cost containment for magazine publishers, which has trickled down to suppliers. "It's complicated and difficult to do what we did," Netburn says. "But simple for the reasoning."
CDS, says Netburn, has seen a steady decline in the total number of subscriptions served, either from shuttered titles or rate base reductions. There were 44 CDS-serviced titles that shut down last year.
At the same time, consumers are increasingly using the Web to order their subscriptions, putting a strain on physical mail processing—a service the Red Oak facility was primarily used for. "We do [mail processing] in six locations. It was strictly a matter of looking at capacity," says Netburn, who adds that the company has tracked a 35 percent year-over-year increase in Web-based subscription orders.
Meanwhile, the company, which is owned by Hearst Corp., created a Product Management Group, which added 19 employees transferred from other departments. The division was formed to centralize the new product development process. Publisher requests for new solutions to integrated service platforms have been on the rise and Netburn needed a way to standardize development. "That group now owns the responsibility and execution of new products," says Netburn. "When a client comes to us and says, 'We need a new way to do combination billing for multiple magazines, that research and proof of concept now occurs in product management."
The centralized structure also allows for better integration for acquisitions. Netburn says there are three potential acquisitions currently in the pipeline. Properties that are not core fulfillment functions. "We will be doing much more in acquisitions and alliances—bringing into the fold new products and services rather than always building from scratch," he says.
Meet the Author
---