Cathie Black on Magazine Business: 'I Think We've All Stopped Lying to Each Other'

Hearst president still bullish on print, but now moving with caution.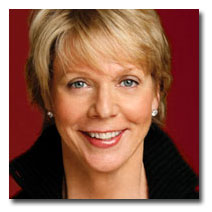 SEE ALSO: November Cosmo Sold 450,000 More Copies Than a Year Ago
NEW YORK—"It's tough. It's terrible. I think we've all stopped lying to each other."
That's how Hearst Magazines president Cathie Black described the state of the magazine business during a breakfast keynote at the WWD Media + Style summit at the posh Pierre Hotel here Thursday.
Speaking to about 300 media and fashion executives, most of them female, Black said that while she is still bullish on the print magazine medium, she admitted that it's transforming on a "minute-by-minute" basis.
"Magazines can't be as big from a staff standpoint as they once were," Black said, noting the headcount for magazines in Australia and the U.K. is about a third of what it is at U.S. magazines. "We've had to lay people off in the last few months, and that's OK."
Still, Black said, "It broke my heart to lay off 50 or 60 people" at CosmoGirl!, which closed in October. "Advertisers walked away from the teen market" in print, "and I think that's crazy."
Looking Ahead
But Black is cautiously optimistic about print's future because of a few recent successes, she said. Sell-through on the first issue of the Food Network magazine, Hearst's latest test launch, will be 65 percent.
(Hearst, while a private company, is run "as though we have to face Wall Street every quarter," she said.)
More significantly, perhaps, is the November issue of Cosmopolitan, which sold some 450,000 more copies than the same issue a year ago, according to Black.
David Lauren, son of designer Ralph Lauren and a former magazine executive at Hachette, said during his opening keynote that he has already assured Black that while Polo.com is enjoying tremendous success—and more than three million page views a month—its print ads are not going away. "Magazine advertising is something we pioneered," he said.
Meet the Author
---