Capital New York to Relaunch with Subscription Model

'Pro' subscriptions will start free, convert to paid in early 2014.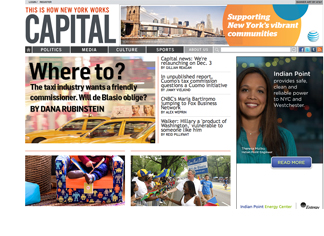 About two months after being acquired by Politico parent company Allbritton Communications, New York-focused news site Capital New York is already adopting some of Politico's content strategies.
The site announced Wednesday that it will relaunch in early December with a new design, an expanded journalist roster and several new subscription options.
Content will continue to be free on the new site, but most of it will only be available to "Pro"-level subscribers. Three different subscriptions will be available for its main coverage areas: City Hall Pro, Albany Pro and Media Pro.
The subscriptions will convert to paid in early 2014.
A free daily newsletter called Capital Playbook, modeled after the Politico Playbook, will debut tomorrow. The National Retail Federation has signed on as a launch sponsor for the rest of the year.
 
Meet the Author
---