Caitlyn Jenner Generates Huge Social Traction for Vanity Fair

The numbers behind the brand's social boom.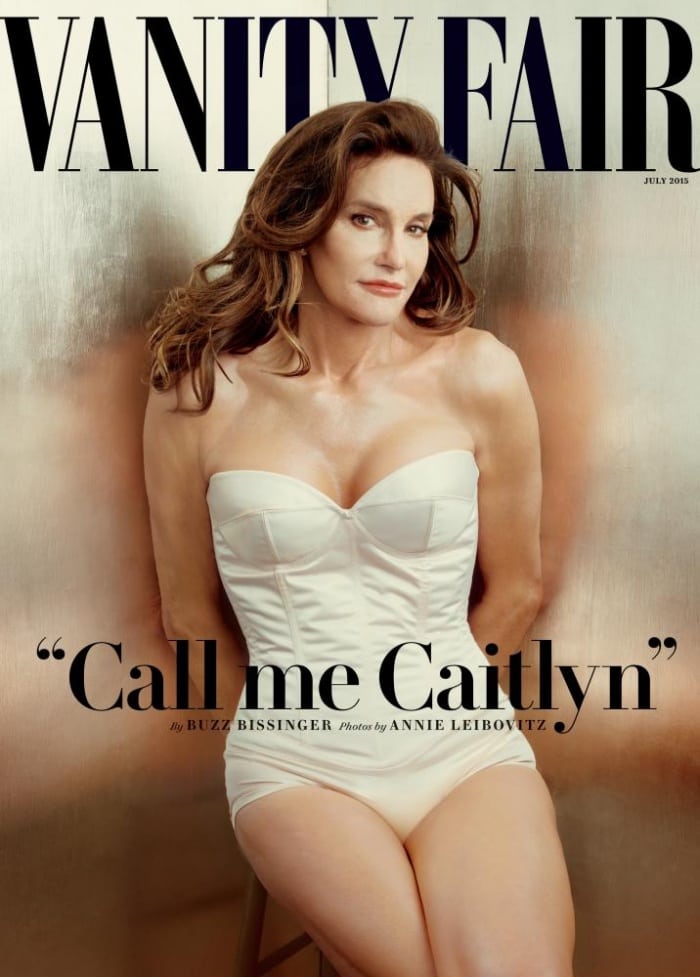 It probably comes as no surprise that Vanity Fair had significant engagement increases on social media last week after it revealed, for the first time anywhere, Caitlyn Jenner. What might be surprising, however, are the numbers themselves.
Jenner's cover grabbed headlines everywhere, and the Internet is still abuzz over the news. Best of all for Vanity Fair, the issue just barely hit newsstands, so the momentum will likely benefit them well. While estimating exactly how much revenue the issue will generate is speculative, what we can look at is its social impact for the brand.
Below are a series of data charts (provided by True Social metrics and tabulated in house) comparing the week of May 25, versus the week of June 1—when the brand revealed the cover. In sum, everything is up, across Facebook, Twitter, Instagram, YouTube and, in some cases, Google+.
…
Comments: The increase in commenting was staggering last week, especially on YouTube, where the brand posted two exclusive features on the story. The increase in commenting on YouTube rose by a ridiculous 738,964 percent week over week. Facebook and Instagram also had massive upticks that shouldn't be overlooked.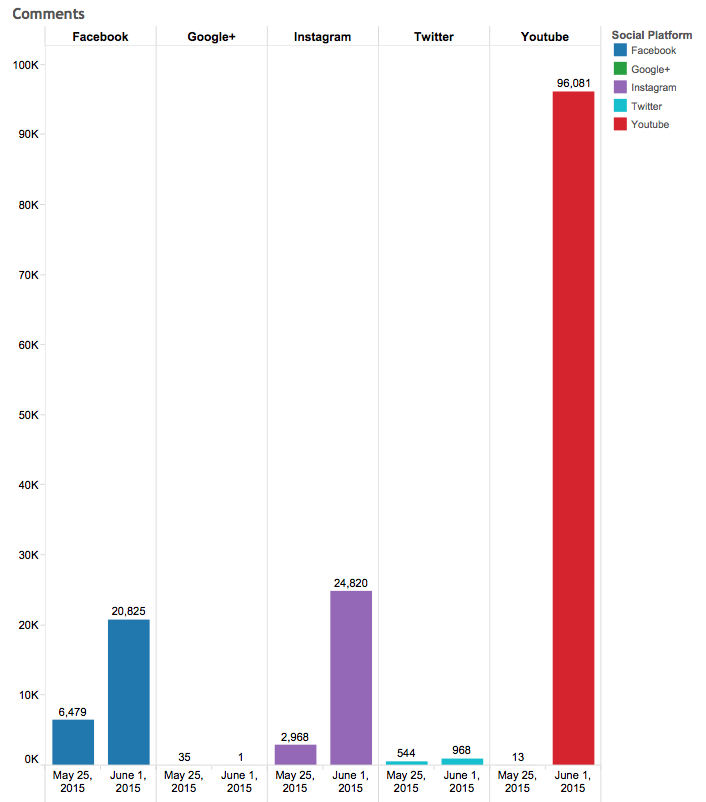 Shares: A publisher's best friend. Not only are they a sexy engagement metric, but they also act as content amplifiers. No surprise that the metric was up drastically on Facebook and Twitter last week, both networks are ideal platforms for sharing. But surprising again is YouTube, where it's video shares went through the roof, increasing by 47,216 percent week over week.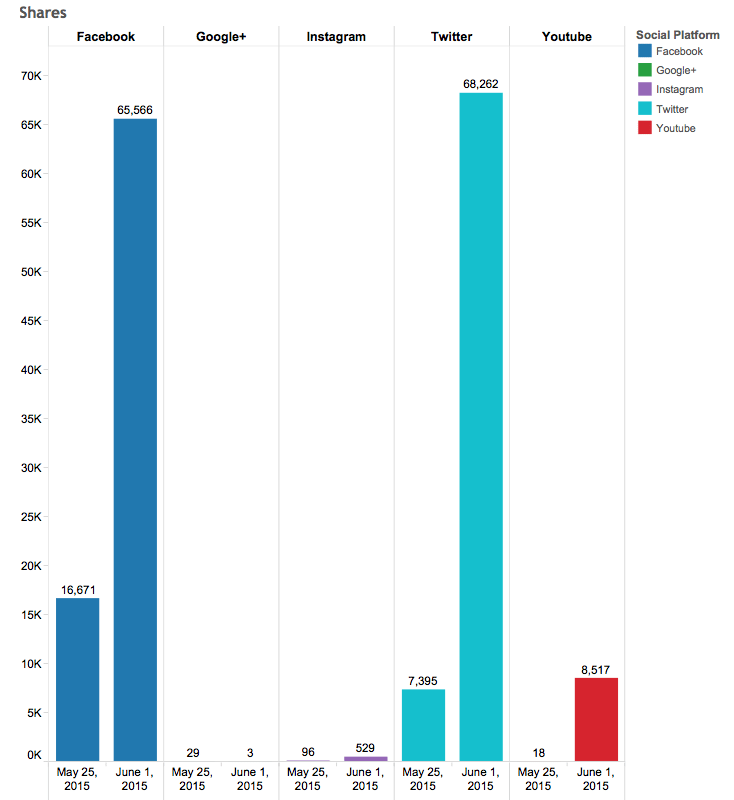 Likes/Favorites: Although likes and favorites are a much more passive engagement, they still serve as great indicators of the quality of your content. Given the numbers, it seems that Vanity Fair's audience approved of the Jenner package. Likes and favorites were up significantly on every network except Google+.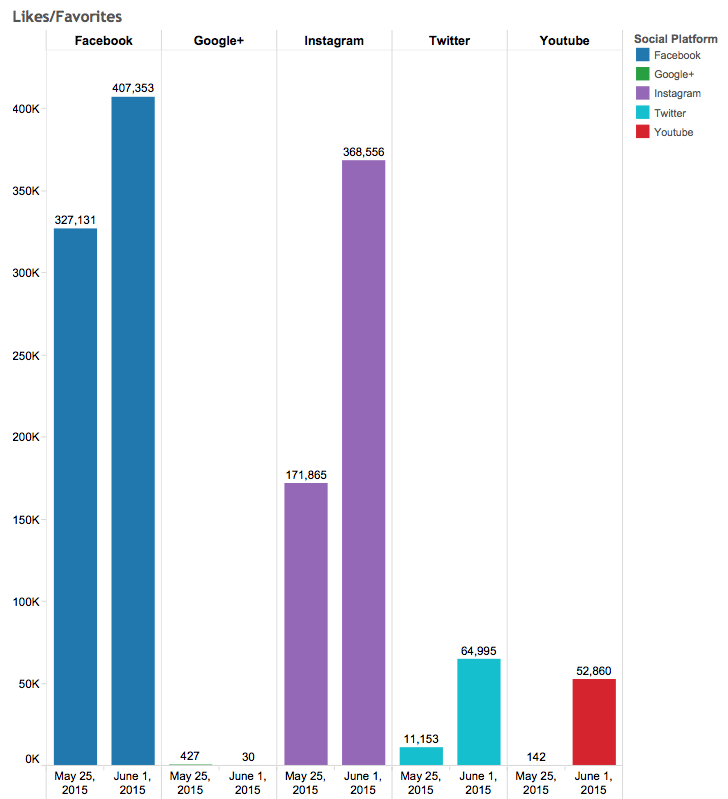 Overall: Vanity Fair is like most consumer publishers in that Facebook serves as its prime engagement platform. However, last week Instagram tightened that share thanks to the visual appeal of the Jenner cover. Likewise, YouTube captured a much bigger slice of the pie than typical.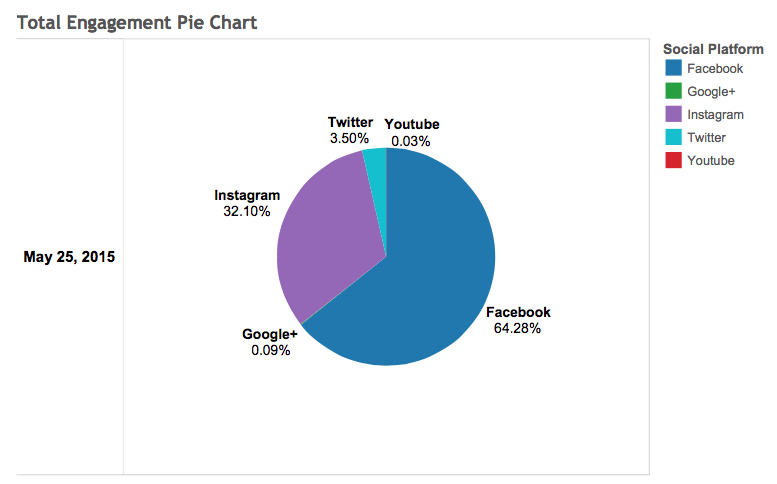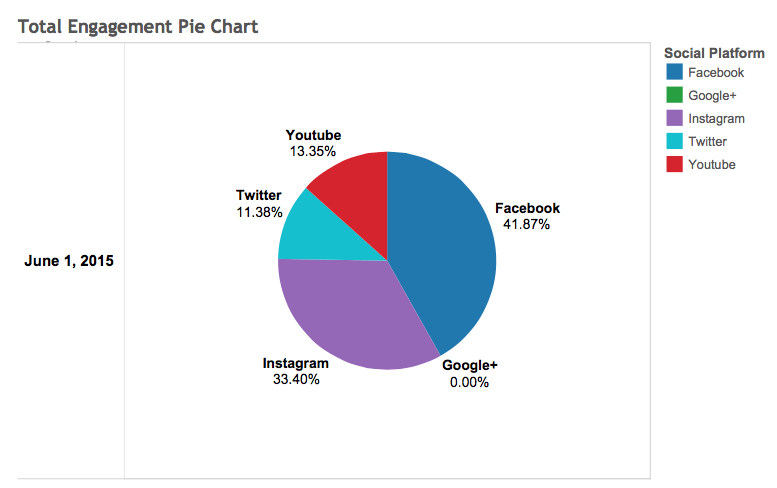 Meet the Author
---