Busted! Media Gets Burned on iPad Unveiling Prank

Jason Calacanis' fake tweets added some fiction to iPad hype.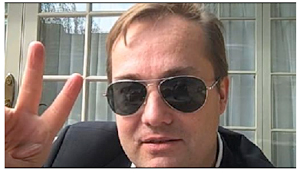 The technology and publishing worlds held their collective breaths last Wednesday, awaiting Apple's unveiling of its iPad tablet device. However, according to his Twitter feed, outspoken Weblogs Inc. founder and Mahalo.com CEO Jason Calacanis had beaten us all to the chase. On the eve of the unveiling, he informed his more than 90,000 followers that he already had the tablet device and had been beta testing it for 10 days.
"Yes, it's true… I've been beta testing the Apple tablet for the past two weeks and it's amazing" read one of Calacanis' tweets. Here are two more:
@Jason: the apple tablet is running an iphone oc flavor with ability to have multiple apps running at same time (ie pandora, browser
@Jason: Ok, I'm going to bed (with apple tablet after reading nytimes + Vanity Fair on it!), steve jobs outdid himself, its greatest device ever!!!
He also claimed the device includes wireless charging, face recognition and an "insane" Farmville app.
Wait, what? First of all, I'm pretty sure Apple doesn't hand out forthcoming devices to beta testers. And, as we found out when Apple CEO Steve Jobs unveiled the device, a lot of the functions Calacanis tweeted about don't in fact exist on the iPad.
It was all a prank. A joke. Calacanis squashed any speculation about the validity of his tweets the following day by linking to a YouTube video called "Jason Calacanis Destroys Tech 'Journalism.'"
But, of course, not everyone in media got the joke. The Wall Street Journal, BusinessInsider—even TechCrunch—ran items the morning of the big unveiling about Calacanis' claims.
"Mainstream media journalists are so on tilt because of bloggers scooping them that I think that at one in the morning, two in the morning, maybe they lost a little bit of common sense to get a jump on the story to get the pages, to get up on Techmeme, to get the tweet out first," Calacanis [pictured] said in a recent video interview with All Things Digital's Kara Swisher. "I think the people who made the mistakes should say they screwed up and that Jason was obviously joking."
When Swisher asked Calacanis if he should have pulled the prank in the first place, he replied: "Well, it has been a pretty amusing 48 hours, and I did add 10,000 more Twitter followers. It will only make my reputation more controversial, which I love. And, there were 732 more inbound links to Mahalo."
Clearly, this goes to show that journalists need to fact-check their stories before posting them (uh, duh). This also goes to show that as more and more journalists become dependent on social media for tips and background for stories, they should be far more skeptical of the information they find there if they don't want to get burned.

[Image via All Things Digital]
Meet the Author
---