BusinessWeek: Tell Us What to Write!

Magazine joins growing list of titles asking readers for story ideas.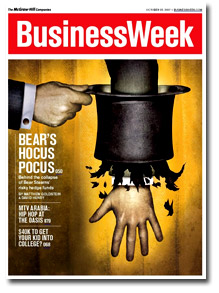 Magazines often get a bad rap when it comes to integrating Web 2.0 ideas into their daily editorial routines, but most publishers have embraced "crowdsourcing" as a research tool. It's become common for editors to ask their readers for help while researching stories (Wired's editors, for instance, often blog about stories they are writing).
BusinessWeek is taking that tact a mini-step further, asking online readers to submit story ideas they'd like to see reported out. BW editors say they will sort through the suggestions and assign at least one idea a week to its writers. So writes John Byrne:
As Editor-in-Chief of BusinessWeek.com, I'll respond to your suggestions just as I do to my own reporters. "Tom, that's a brilliant and original idea with importance significance to our readers." Or, "Frank, I've read that story a hundred times. What can you possibly add that's new?"
Whether it's for research or full-on story pitches, this is something that editors should do more often. Not only is it an easy way to interact directly with readers, it can be a valuable source of information that can help in crafting stories—both now and in the future.
In fact, FOLIO: took a step in that direction today. On FOLIO:'s professional networking site MediaPRO, I asked for feedback on a story I'm working on. I'm hoping members—from consumer to b-to-b—will share their feedback and even some story ideas.
Take a look and leave us a message!
Meet the Author
---