BusinessWeek Parent Cuts 400 Jobs

Latest round of McGraw-Hill restructuring does not affect media division.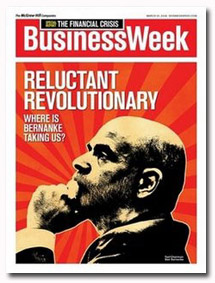 As part of its continued restructuring effort, the McGraw-Hill Companies has eliminated nearly 400 positions from its financial services and education divisions.
A company spokesperson tells FOLIO: this latest round of cuts in no way affects the information and media division, which publishes titles like BusinessWeek and Aviation Week.
"We are taking actions to further streamline our operations and lower our costs in the areas most affected by current market challenges," said president and CEO Harold McGraw III.
For the first quarter, McGraw-Hill reported overall revenues were down 6.1 percent over the same period in 2007, totaling $1.2 billion. Income from operations was down 36.4 percent to $147.6 million. Net income for the quarter was down 43.6 percent to $81.1 million. Revenues for the information and media division were $243.4 million, up 3.2 percent for the quarter over the same period last year.
Earlier this year, McGraw-Hill cut more than 600 jobs—114 of which came from the information and media division. In early January 2006, the company announced the elimination of 500 jobs and then another 600 in the third quarter of the same year.
Meet the Author
---