Building a Successful E-Commerce Business Without Breaking the Bank

Contexo Online director Jonathan Ray identifies seven essentials.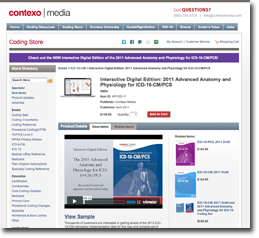 E-commerce is becoming a bigger opportunity for publishers. "If you talk to the people at Net-A-Porter or the people at Gilt, they say they're increasingly commerce companies moving into content and I think what you're going to find is content companies are going to move into commerce," Hearst Magazines president David Carey said earlier this year. "It's a service to the reader that they can just click…and be able to buy it."
Earlier this month, Hearst Digital Media partnered with Pixazza Inc. to integrate e-commerce into select advertising on sites such as Housebeautiful.com. In May, New York Media launched New York Deals, A New York City-specific online program that offers a weekly round-up of deals for dining, shopping, spas, activities and events.
Meanwhile, F+W Media, which says e-commerce revenues are up more than 60 percent, announced that it will be opening its 25th e-commerce store in a joint venture with Hoffman Media.
But this space isn't just reserved for larger consumer publishers. Two years ago, b-to-b publisher Access Intelligence (now owner of FOLIO: publisher Red 7 Media) acquired Contexo Media, a Salt Lake City-based firm offering information products and software for the medical coding market. AI quickly moved Contexo to an updated e-commerce platform developed out of its own homegrown CMS web store. "The web store is where we're bringing in the bulk of our revenue online, as opposed to subscriptions or advertising sales," says Jonathan Ray, director of Contexo Online.
Here, Ray shares what he considers to be the biggest takeaways for publishers who want to ramp up their e-commerce business.
Relevant Experience
Contexo continually adds new tools and features to the storefront to make a more intuitive/relevant experience for customers.
"A lot of the ideas come from what's happening online-look at the pros like Amazon," says Ray. "You need to dissect the way they present relevant projects. It's pretty simple, you just have to study it to determine what they're logic is. When we launched our site a couple years ago, we had little to no control over what products would be displayed. Over time we've basically enhanced programming to fine tune and prioritize related products. You can't rely on programs to provide the most relevant experience for customers. It does require human interaction-especially at this level-to create the most ideal experience. How much and how often can we present relevant products to maximize the average order values and get the products up as much as we can."
At the same time, companies sometimes must "dumb it down." "More than anything, don't forget common sense," says Ray. "What's quickest way I can find it? Don't forget to make sure your search engine is a good application for customers, navigation is intuitive, segmented as well. E-commerce display design is very different from general content design. Amazon isn't a very attractive site but it works. By trying to dumb down the models, you can really identify areas where you can easily make improvements on your own side."
Platform Flexibility
Back-end options abound from paid-for solutions to open source e-commerce platforms (there are also e-commerce modules available for popular open source CMS like Drupal and Joomla).
Ray advises going with a system that offers as much flexibility as possible, which is helpful for customizing storefronts for different brands but also offering on-the-fly updates within individual storefronts such as special offers or event dealing with tax-exempt customers.
"This provided us with the freedom to say, 'We need to do some fine-tuning here'," he adds. "It can be very specific to the way we're selling a product, such as with the shipping logic. Some of our products are the size of a phonebook, others are a single page. We need to manipulate our shipping logic to make it as appealing to customers as possible and not that we're just taking them to the bank. Making fine-tune adjustments with our own in-house solution makes that such a powerful tool. If we were dealing with open source or even a paid solution, we might not have that flexibility."
Marketing
"Our marketing engine is by far the most effective tool we have for generating a steady flow of transactions in our store," says Ray. "Our marketing team deploys numerous targeted campaigns daily across various channels including email, partnering sites/lists, SEM and some print."
Email stands out as the best tactic for generating orders. "We've been tweaking our strategy over the past couple of years to target our product promos towards recipients who have requested info on that specific product type or have previous purchased or shown activity around that specific product type," adds Ray. "The segmenting process is always being rebalanced as we recognize that we still pick up more orders from mass mailings, but are retaining more members of our marketing database and are learning more from our customers through segmentation."
Customer Support
Be prepared for calls and emails every day from customers who need help, ranging from taking an order to finding a specific product in the web store.
"I cannot stress enough the importance of maintaining good communication with your customer support team," says Ray. "They have been instrumental in helping us better optimize our customer-facing experience online and eliminating challenge areas. Also, keep them updated with all new product launches and planned marketing campaigns, as this provides them with the information to up-sell when they have the customer's attention."
Reselling
Contexo recently entered into a partnership to resell selected products from another publisher. "As part of our agreement, we will be taking orders directly through our web store and automatically passing along the order details to the publisher to fulfill," says Ray. "They invoice us monthly for their share of the revenue and we've barely lifted a finger since we're not inventorying their products and removed ourselves from the fulfillment process. Our CEO Don Pazour refers to these types of partnership opps as, 'making money while you sleep.'"
Measurement
Contexo uses a number of tools to measure e-commerce performance. "We look at a variety of data ranging from transaction counts and revenue generated from our shopping cart tech, as well as traffic and activity data from our web analytics tools," says Ray. "We've recently taken our measurement a step further now to more accurately track the effectiveness of specific digital tactics. Rather than just looking at the performance of a marketing channel in general, such as email, or SEM or web advertising, we can more accurately measure the components within that channel as it relates to a conversion. So we can see specific links/gfx within an email that lead to an order, as well as specific SEM campaigns and advertising or navigation items on our site."
The KPIs Ray and his team are paying close attention to right now are transactions, average order values, revenue per visitor and conversion rates. "Comparing this data month-over-month and year-over-year can help you identify opportunities, seasonal trends and problem areas," he says.
Dynamic Communication
Contexo tailored its store communication tool over the past year to send triggered messages both online and in email to customers based on actions they take. "For example, we can display/send a cross-promo message with a customer's order confirmation based on a specific product they purchased," says Ray. "This tactic contributes to our strategy to provide and highly relevant shopping experience for our customers. Looking ahead, relevancy is where we will be concentrating our optimization efforts."
Most importantly, remember that building an e-commerce platform is a big time investment. "Try to think through the logic of how'll you'll be presenting items, there is nothing wrong with starting small and building on to it," says Ray. "Take your time. It's not rocket science. In most cases you will discover that your conversion funnel is quite simple. Look at it as if you were a customer yourself."
Meet the Author
---