Budget Cuts Could 'Cripple' Vermont Life

Publisher could be laid off; future of state magazine 'a gamble.'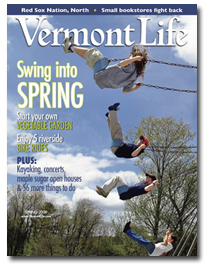 Vermont governor James Douglas has proposed state-wide budget cuts that, if passed, could result in the termination of at least two staffers at Vermont Life, that state's official magazine. The affected positions include publisher Tom Kelly and the magazine's marketing and advertising traffic manager.
Tom Slayton, the quarterly magazine's former editor, told the Times Argus newspaper that, if passed, the cuts would "cripple the magazine." While the legislature considers the proposal, state representatives have also spoken out against the cuts. "This magazine is to me one of the biggest drivers of the [state] brand and now we are taking a gamble," Rep. Ken Atkins (D-Winooski) said in the report.
Vermont's Agency of Commerce and Community Development, which includes Vermont Life, has eliminated 16 positions in the last two years—or an overall reduction of roughly 15 percent, the report said. If the cuts are passed, a deputy commissioner of the state's Department of Tourism and Marketing would take over the publisher's responsibilities.
"We have made great progress financially in the last couple of years and in other areas, too," Kelly told FOLIO:. "Our dedicated staff has made possible a major turnaround from a significant deficit to a current year break-even budget.
"Vermont Life is charged, by statute, with financial self-sufficiency," Kelly continued. "In essence, we must make our way in the world as a business while pursuing our mission on behalf of the people of Vermont."
Although he declined to offer specific figures, Kelly said the magazine's annual budget is about $2 million. Its revenue mix is made up of 40 percent circulation, 40 percent sales of goods (including calendars and books) and 20 percent from advertising. Financial results through the first six months this year are "ahead of budget," he said.
Launched in 1946, Vermont Life carries a total circulation of 75,000, including 50,000 subscribers.
Meet the Author
---