Variety Goes on the Block

Reed Business Information continues to shed its US magazine business.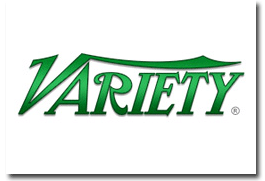 Reed Business Information [RBI] today announced that is putting Variety up for sale. The company has spent the last three years divesting its U.S. magazine properties. 
This announcement follows rumors of a possible sale that circulated in 2010.
London-based Reed Elsevier cut ties with business-sector magazine publisher RBI in February 2008. In April 2010, 23 RBI titles (including Building Design + Construction, Graphic Arts Blue Book and Professional Builder, among other) shuttered.
At the time of the closures, an RBI spokesperson told FOLIO: the publisher intended to keep Variety, Marketplace and 411 Publishing, Reed Construction Data and the Buyerzone lead generation business intact.
RBI CEO Mark Kelsey said of the sale, "With RBI's increasing focus on data services, and the sale of our other US print magazines, it now makes sense for us to sell the business. Variety has an incredibly talented team who have successfully innovated and expanded the franchise in industry news and analysis. I have no doubt the business will continue to thrive under new ownership."
Check back here for updates.
Meet the Author
---