Why Randall-Reilly Sold to Investcorp

CEO: Focus will be on data 'for same reason Jesse James robbed banks.'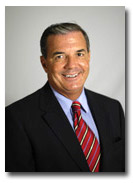 Randall-Reilly, the Tuscaloosa, Alabama-based trucking and construction publisher led by CEO Mike Reilly, has been acquired by Investcorp, a global investment firm.
Investcorp's current private equity portfolio includes the publishing company SourceMedia, FleetPride—a distributor of aftermarket heavy duty truck and trailer parts in the U.S.—as well as American Tire Distributors and Welcome Break, the second largest operator of service areas in the U.K.
Terms of the transaction, which is expected to close in the first quarter, were not revealed but one financial source estimated the price to be more than $150 million.
Reilly characterized the deal closer to an equity sale, rather than strictly a sale of the company. The management team is remaining in place and is rolling over its equity. "We're exchanging equity partners," Reilly told FOLIO: this afternoon. "Our growth was substantial enough—EBITDA almost doubled from where it was two years ago—that Wachovia felt like they reached their goals. Investcorp also recognized there was still plenty of gas left in the tank for the next five or six years."
Investment firm Berkery Noyes acted as financial advisor to Investcorp.
"The surprise here is that Wachovia purchased the company just two years ago," says Tom Kemp, managing partner at Veronis Suhler Stevenson. "It was a relatively quick flip."
In 2005, Randall Publishing surprised the industry by announcing its sale to Wachovia Capital Partners and Reilly. The deal, estimated at $75 million, effectively ended the interests of the family and estate of H. Pettus Randall III in the 71-year-old publishing company.
Challenging Process
In terms of financing today's deal, Reilly hinted at a challenging process, despite completing the transaction in three months. "It's not easy getting the deal done with the markets the way they are," he says. "It's just a credit to our company and the people involved that you could get a deal like this done."
Reilly is expecting double-digit growth over the next five years. "I'd like to be somewhere close to a $50 million EBITDA company," he says. Right now, the company generates about $72 million in revenue, according to Reilly.
The trucking-related assets already held by Investcorp (Greatwide, FleetPride and American Tire Distributors), not to mention SourceMedia (formerly Thomson Media, which Investcorp purchased in October 2004 for $350 million) will have some connection to Randall-Reilly. The two trucking companies are already advertisers in Randall-Reilly publications, and Reilly says the company could help SourceMedia with its data business.
But moving forward, the focus will be on data, online and event development "for the same reason Jesse James robbed banks," Reilly says. "Because that's where the money is."
This represents a more bullish strategy towards those groups. In a 2006 interview with FOLIO: shortly after he took over Randall Publishing, Reilly said that 70 percent of the company's revenue came from the traditional magazine side, 25 percent from the data business and about five percent from online. "I think print will always be our lead generator," Reilly said at the time. "I think [online] will get better, but as an industry I think we are going to be 90 percent print."
Today, print revenues account for slightly less of the pie, closer to 60 percent, as other assets have increased their contributions. But, according to Reilly, there will be no backing away from print in favor of data, events and online. Rather, the company will focus its efforts to strengthen its multiplatform status. "Everything is still centered around our print products and we've been successful by realizing that our print products get us in the door, but what keeps us there is everything we can offer," says Reilly. "Our ultimate goal is to help our customers find and keep customers, and we can do that more effectively if we use our data, print, Web and event products." 
Meet the Author
---