UPDATE: Penton Lays Off 42

Cuts come on heels of hiring, salary freeze, budget reforecasting.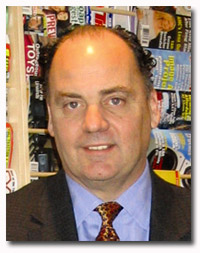 UPDATE: Click here to see CEO John French's memo to Penton staffers.
Penton Media—which had recently instituted a salary and hiring freeze while its budgets were reforecast—has laid off 42 employees, FOLIO: has confirmed.
The cuts were spread across all properties and job functions, according to a company spokesperson. Laid off staffers were notified late Thursday and early Friday, the spokesperson said. The layoffs, he said, are in response to the "same economic pressures" the industry is facing.
In April, Penton CEO John French [pictured] called for a company-wide salary and hiring freeze while calling for revenue projections to be reforecast across all departments for the remainder of 2008. "Over the last several weeks, I have been meeting with our senior managers to review their revenue projections for the remainder of the year," French wrote in an April memo. "Based on our forecasts, we project considerable revenue challenges for the balance of the year."
The salary and hiring freeze will remain in place, the spokesperson said.
Rough Week
Penton's cuts cap a rough week for the magazine industry's workforce.
On Tuesday, Reed Business Information slashed 41 jobs. The layoffs—which the publisher says are part of a company-wide restructuring effort—were across several of RBI's publications and business units, including Broadcasting & Cable, Publishers Weekly and Variety.com. The positions that were eliminated include several editors, sales representatives and online staffers.
Yesterday, Meredith Corporation cut 60 jobs and opted not to fill 60 open positions. Twenty of the cuts came from the company's magazines.
Meet the Author
---