Best Practices in Web Redesigns

Publishers ramp up their Web presences to meet consumer expectations.
Bloomberg Businessweek: An Editor-Friendly Platform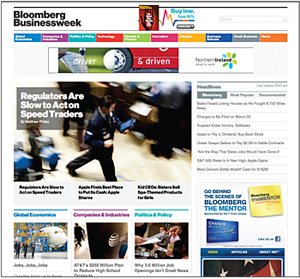 After relaunching its print product two years ago, Bloomberg Businessweek recently debuted a redesigned website to reflect the changes readers are seeing in print. A CMS overhaul, upgraded workflow and refreshed home page are all part of the final product.
"It was a temporal issue that we didn't have back-end infrastructure and the CMS to support a rapid production schedule. The rendering layer also didn't offer a place to showcase the kind of story telling our editors and designers are doing," says Brad Rickman, product lead with Businessweek.com.
The process began in early 2011, with the Businessweek team migrating Web operations to a new CMS. The system is mostly custom, but uses WordPress functions as well. After a six-month CMS transition, the next eight were spent designing the new site. "We've touched on everything from the database infrastructure to the application to the surface layers that we use to deliver and syndicate content," he tells FOLIO:.
Ebony: Erasing the Gap Between Print and Digital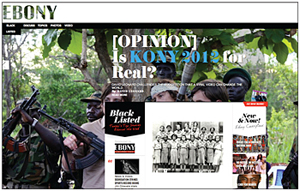 "As I rolled out the redesign for the print magazine, I also reimagined the entire Ebony brand," says Ebony editor-in-chief Amy DuBois Barnett. "We began rethinking brand pillars, target demographic, the voice of the brand, aesthetic of the brand and the topics we would cover. That's a sweeping change that was not reflected in the site at all."
After the redesigned magazine dropped in April 2011, staff began refreshing the site. Code and Theory, a design company that's worked with The Daily Beast and Vogue, was brought on to help with the overhaul.
To create a more seamless experience for Ebony readers, fonts used in-book can also be seen on the magazine's website. Ebony's custom CMS was built with the knowledge that consumer behavior on the Web is rapidly changing. "We realize that people aren't coming to our website via homepages, but for individual pieces of content. Social is how we get half our traffic; people are definitely having that exchange in their own personal spaces and then coming to us," says DuBois Barnett.
Cygnus Business Media: Simplifying for the Future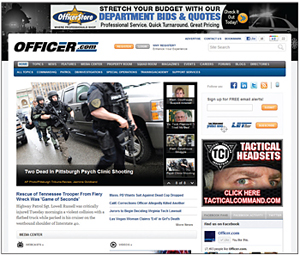 In 2011, Cygnus Business Media overhauled 31 digital properties.
"We needed the ability to combine our print and online workflows into a common platform. A centralized database allows Cygnus to segment our content according to our audience needs and allows our editors to create related content from Cygnus sister sites," says Eric Kammerzelt, VP of technology. 
By tapping into open source technologies like PHP, SQL, MongoDB, Apache SoIR and Varnish, the Cygnus team created a custom in-house platform. The 31 sites were migrated in rapid succession over a nine-month period.
EVP of digital Tom Kohn says,"We've also seen advertising click-throughs increase 3x across our new sites and many have seen a 10-20 percent increase in both page views and unique visitors."
Meet the Author