Bands Sue Rolling Stone Over Tobacco Spread

Nine page section continues to create havoc.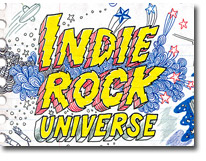 A pair of indie rock bands have filed a class action lawsuit against Wenner Media and R.J. Reynolds over a nine-page, illustrated pull-out section published in the November 15 issue of Rolling Stone and sponsored by the tobacco company. The bands—Xiu Xiu and F*cked Up—allege the unauthorized use of artists' names, unauthorized use of artists' names for "commercial advantage" and unfair business practices.
A total of 185 bands are included in the 18-page class action suit, which was filed this week in Alameda County, California. (Click here for the PDF.)
The lawsuit comes on the heels of another suit—filed by eight states against R.J. Reynolds—claiming the company illegally used cartoons in an advertorial to sell cigarettes. R.J. Reynolds says the cartoons were part of Rolling Stone's editorial treatment; Rolling Stone agrees.
"It was conceived and created exclusively by the editorial department, without any review by or consultation with any advertiser," a spokesperson for the magazine tells FOLIO:. "R.J. Reynolds Tobacco Co., which advertised on the surrounding pages, didn't see the editorial feature before the issue was printed. Rolling Stone did not and would not allow its editorial content to be dictated or approved by an advertiser."
The bands want the magazine to print a follow-up feature equal in size to the original clarifying that the 92 artists' names were used without consent. They are also seeking compensatory damages.
"Neither the band nor any of its members were ever contacted in any way at any time by anyone purporting to speak or act on behalf of Camel, R.J. Reynolds or Rolling Stone for the purpose of seeking their consent to use of their name in the magazine in connection with the Camel advertising section," the complaint states. "It is obvious to any reasonable person viewing the … foldout … that it is the star attraction of a carefully designed and executed marketing and advertising pitch for Camel."
The suit also demands Rolling Stone alert the bands when it plans to use the artists names "without consent in future print publications or internet sites … in which any defendant plans to advertise."
Meet the Author
---