Back From The Dead

Three comeback plans for titles that once faced extinction.
Reintroducing a magazine, whether after a closure or relaunching under a new brand and editorial direction, is a tall order these days. Advertising expenditures are still in flux and cost control is the name of the game—a tough formula for a startup environment for magazines. Yet it's often the case that a brand can not only survive under a new corporate structure, but thrive. Those that don't have lessons to share, too. Here, we talk with three publishers who have been down the relaunch road before—two of whom are currently growing recently acquired brands and one who brought her magazine back from the dead once, only to finally shutter it for good.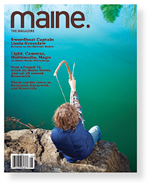 Maine Magazine
Reinvesting in Editorial, Materials and Distribution
By the time Kevin Thomas, publisher of regional magazine Maine Home & Design, acquired Port City Life in early 2009, the magazine had already begun cutbacks, dropping from a 10-time frequency to bimonthly. Nevertheless, Thomas, along with partner and editor-in-chief Susan Grisanti Kelley, saw an opportunity to plow capital back into the magazine—expanding its editorial coverage from the Portland region to statewide, restoring its frequency and dramatically boosting its distribution and production quality. Maine emerged from a relaunch five months after it was acquired.
"We wanted to produce a quality publication," says Thomas. "A lot of our competitors were changing trim sizes and going with cheaper stock. We went with the opposite approach."
The duo had become adept at repositionings, having done the same thing with Maine Home & Design which had been struggling financially after producing only two issues when they acquired it in 2006. "When we were publishing Maine Home & Design we were getting pulled into a lifestyle approach. There was a vacuum in Maine for that kind of coverage," says Thomas. "Then Port City Life became available."
With the acquisition of Port City Life, the lifestyle model being incubated in Maine Home & Design was given full treatment. But despite the high production quality, Thomas and Kelley are playing a nuanced numbers game. When they acquired the magazine, circulation was 21,000, distributed at about 140 newsstands. Now, the magazine is up to 30,000 circ. and available on about 1,000 newsstands—a level the team is comfortable with. "We don't believe in big circulation, that's not appealing to us," says Thomas. "We want to do a great job with 30,000 to 40,000 readers. It helps us stay focused on a quality product."
So far the costlier production model, tempered with prudent circ. growth, has paid off. Ad pages and revenue have each grown 15 percent, says Thomas.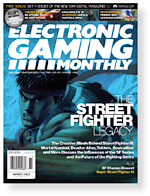 Electronic Gaming Monthly
Tightening Print and Digital Integration
In early 2009, Ziff Davis Media shuttered Electronic Gaming Monthly (EGM) as part of the company's bid to become a digital-only operation and focus on its PCMagazine brand platform. Five months later, Steve Harris, who originally founded EGM, acquired the brand's assets.
After pushing EGM's relaunch date from December to March due to last-minute tweaking to EGM's digital counterpart EGMi, Harris has presented a title that simultaneously relies on its previous strengths while attempting to leverage a tighter digital integration with print.
EGMi, a weekly digital companion edition to EGM, includes print content as well as original and multimedia content only available in the digital version. Subscribers can choose between a 12-issue print subscription and 52 digital issues for $24.99 or six print issues and 26 digital issues for $14.99. Newsstand editions include a special code that can "upgrade" reader access to the digital version, which is currently distributed to 500,000 readers.
Outside of a redesign so that the Web site, digital edition and print magazine all share common elements, much of EGM remains in place, says Harris. "We're not going in and changing things simply to change them, though we are devoting more attention to how the print product can integrate with our new digital platform and how the two media can compliment each other."
The new EGM was marketed heavily through the brand's Twitter and Facebook accounts, says Harris. Now, however, he is using the print/digital integration to maximize value. "You're going to see the integration between digital and print and the way our premium version of EGMi (which features video, programming, and exclusive downloads you can only get if you purchase the print magazine) will become more robust and ultimately incentivize readers to purchase the magazine in a way that is more effective than just lowering the cover price or discounting the subscription."
Harris says there is still potential for the brand to flirt with mass-market distribution. "It was a category leader for much of its run, yet I don't believe it ever broke 700,000 circ. We're focusing on additional efforts on digital where, frankly, I'm confident we'll reach a seven-figure readership."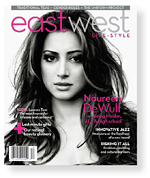 East West Magazine
A relaunch that didn't quite make it, and lessons learned.
Anita Malik founded and launched East West first as an online-only brand, then a bimonthly magazine targeting Asian Americans that focused on the intersection of Eastern and Western cultures, in 2003.
By April 2008 the title ran out of money and shut down. "It is the tale of a small, bare bones company that has grown too fast," Malik wrote in a letter posted on the magazine's Web site at the time. "Our resources have been taxed and this labor of love has become larger than our small staff."
Just over a year later, Malik secured between $150,000 and $200,000 in new investment capital and relaunched the brand. Malik credited her small staff and low overhead as an operational advantage, but, as she soon learned, she wasn't prepared for just how bad the marketing landscape had become. And, she now admits, relaunching a magazine is not simply picking up where you left off.
Malik entered into the relaunch thinking her market had benefited from an advertising renaissance. "The environment had changed, I thought for the better," she says. "People were just starting to embrace multicultural marketing and were starting to put aside budgets for that. But now, that's the last thing on their minds."
Nevertheless, in June 2009 Malik was riding a wave of enthusiasm for the relaunch. "For us it was about focusing on how the market is underserved and how we were the one magazine. We restructured, we were back and we refocused on the edit."
Malik quickly learned that her previously core markets, like the auto industry, had simply evaporated and found herself back at square one with her advertising base. "I had to restructure who we were even targeting," she says. "They might have heard of us, but not at the same level as the former advertisers."
At the same time, Malik was running a "cautious" business plan that focused on cutting costs out of production. Meanwhile, she batted down counsel to "go Web-only" and add in other revenue-generating schemes like a dating site. "The audience doesn't want that," says Malik. "I know everybody thinks you need that, but for me it didn't work for what our product was about."
Yet with the cautious pace and a suddenly unresponsive advertising base, Malik quickly realized her comeback was getting severely pinched. Things were happening too slowly.
The relaunch investment, she figured, could last her about three issues. "We could do three issues and not make a dime and be OK," she says. "I felt that three issues in and we'd be fine. We didn't need a year."
Yet the hurdles were stacking up. Malik couldn't get the magazine back into all the bookstores it had been in—which was at least a couple stores in every state.
While between 40 and 60 percent of the magazine's original circulation came back into the fold, Malik got two issues deep into her relaunch and pulled the plug. "Everything came more gradually. I wanted to step back into where we left off and you can't do that. Maybe with a bigger staff that's possible. There's so much out there for readers. They may say they miss you, but you don't know what that means until you come back and see whether they'll put their dollars there."
Meet the Author
---