Babcox Media Buys Motorcycle Trade Title

Athletic Business sells Motorcycle Product News to focus on its core brands.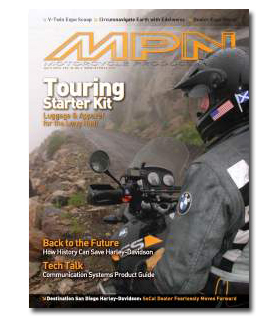 Akron, Ohio-based Babcox Media Inc. has acquired Motorcycle Product News from Athletic Business Publications. Financial terms of the deal were not disclosed.
Founded in 1920, Babcox publishes 15 print trade magazines, e-newsletters and offers custom publishing services, primarily serving the automotive aftermarket. The addition of MPN effectively extends Bobcox's reach into the motorcycle and powersports markets.
According to Athletic Business Publications president Peter Brown, divesting MPN was pursued "in order to allow Athletic Business to concentrate on its core competencies in the sports, recreation, fitness, pool and spa, and wood flooring b-to-b media markets."
Babcox chairman, president and CEO Bill Babcox did not immediately return an e-mail seeking comment. Neither did vice president and CFO Greg Cira.
MPN carries a monthly circulation of 15,000. Editor Colleen Brousil and associate publisher Dean Kelly are expected to join Babcox Media.
Athletic Business Publications was represented by M.C. Alcamo & Co., Inc. in the deal.
Meet the Author
---