Audit Bureau's U.S. and U.K. Branches Partner for International Product Report

The Economist is the first brand to debut a global statement.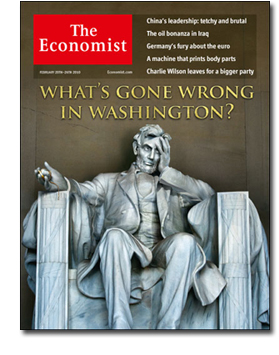 The Economist has brought together ABC U.K. and ABC North America in a partnership to create a combined, international audit report. The two bureaus, which are not officially affiliated, merged their claimed publisher statement information to provide a report that details circulation metrics from 10 of The Economist's international publications.
In all, the North American, Latin American, Continental Europe, U.K., Asia Pacific, and Middle East/Africa editions are represented in the report along with the U.K., Americas, European and Asia editions of The World In.
While The Economist has always made a worldwide report available on its Web site, complete with details down to country-level activity, the new combined report will offer the data in a more accessible and widely distributed format, says Susan Clark, The Economist's group marketing director. "We more often than not are asked to provide global figures," she says, indicating that worldwide reach is a frequent request of marketers.
Mark Wachowicz, senior vice president of marketing and sales for ABC North America, says the project was first brought to his attention last summer, when The Economist requested ABC U.K. contact its U.S. counterpart. "We cooperated by giving access to the latest claimed publisher statement information and provided the right links to the online reports."
Wachowicz says he's in conversations with other member publishers on similar projects that are currently in "planning stages."
International reports, he says, are of insignificant cost to members. "Our costs were not much. Once the data is audited, in this case we're dealing with a publisher's claimed data, it's really just dealing wtih collaboration costs, which are insignificant."
While The Economist has initially requested print data to be collected into the report, Wachowicz says a multi-channel statement is just as easy to provide. "It's a clear reflection of the evolution of the media landscape and the ability of publishers who have multiple channels to consolidate a report in an international  format. People want to get all the information they can in one location."
Meet the Author
---