The Atlantic, Reddit Partner on AMA Series

Creators hope experimental video series is a way to drive engagement.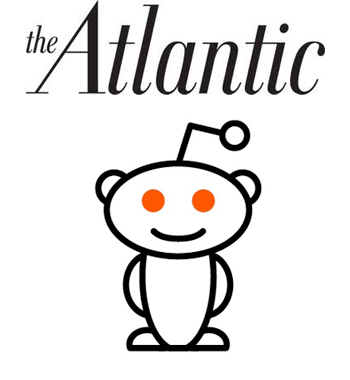 The Atlantic has been gradually expanding its use of video over the last two years, relying mostly on curation, but is delving into original content more aggressively of late.
Headed by Kasia Cieplak-Mayr von Baldegg, executive producer of Atlantic Video, the site has launched five original series since this summer.
They're launching another project Friday: "Ask Washington Anything."
Inspired by reddit's popular "Ask Me Anything" series, or AMAs, The Atlantic is partnering with the social network to generate questions from the community for Washington insiders to answer on camera. Senator Joe Manchin of West Virginia, Grover Norquist, founder and president of Americans for Tax Reform, and Sam Kass, executive director of "Let's Move!" are the first to be featured.
Unlike some of von Baldegg's other series—namely, the editor-led ones like "Economics in Plain English" and "The Users Guide to Energy"—it's a stripped-down, simplified format: an interviewee, a camera and a sheet of the best questions complied from commenters in their dedicated thread. Each speaker answers 10 questions and goes on for 20 to 30 minutes.
"It's been an exciting opportunity to make something that feels different than the political conversation as we know it," von Baldegg says. "It's becoming very clear that a lot of what we see on TV doesn't really work online; it doesn't take advantage of the interactivity that's online and the communities you can engage with online. This experiment is one way to take advantage of the social media space."
All told, the three threads received more than 300 comments and 600 votes with minimal promotion from either side.
For reddit, who is owned by Condé Nast parent company, Advance Publications, the project was a return to earlier initiatives it had gotten away from, says Erik Martin, the site's general manager.
"We used to do video AMAs a lot," he says. "In the early days, especially with the political folks, asking them to spend two hours answer text questions on a site they'd never heard of was a pretty big ask. Having them do [30 minutes of video] was easier."
"As the AMA became this sort-of phenomenon we didn't have to," he continues, "but it was something we always wanted to continue to do."
AMAs—especially political AMAs—exploded in popularity when Barack Obama answeredquestions on the site in the run up to the 2012 presidential election. His session drew more than 5.2 million readers in the first 24 hours.
Both Martin and von Baldegg say they don't have any immediate plans to extend the series right now, but both were open to continuing the relationship.
"We're excited to see how it goes, but this is an experiment for everyone involved," von Baldegg says.
Meet the Author
---