The Atlantic to Publish Single-Sponsored Issue

Summer fiction issue to feature 20 ad pages from lone advertiser.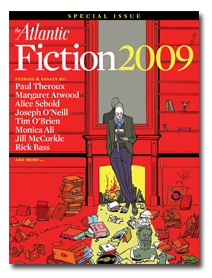 The Atlantic is about to join the ranks of publishers that turn their magazines over to a single advertiser.
As part of a multi-year partnership with a Canadian arts festival, the Atlantic's upcoming fiction issue will feature a single sponsor: Toronto-based Luminato. The group will get 20 advertising pages in the issue, according to the Atlantic. (The special issue had only 11 ad pages last year.)
As part of the deal, the magazine will curate an additional panel discussion during Luminato's festival next month. The Atlantic's summer fiction issue will get a special distribution of 25,000 copies at the event.  
Both the Atlantic and Luminato declined to disclose the cost of the sponsorship.
The Atlantic joins a small but growing list of magazines to pull off a single-sponsored issue. Target famously sponsored an entire issue of the New Yorker in 2005. In 2008, ABC Television sponsored an entire issue of TV Guide. And late last year, New York magazine sold its entire front-of-book to HSBC.
Through March, ad pages for the Atlantic fell 18 percent (to 77.35), according to Publishers Information Bureau figures. In 2008, the Atlantic's ad pages slid 17 percent.
Meet the Author
---