Asset International Acquired by Genstar Capital

Growth plans include doubling the company's size in next 24 months.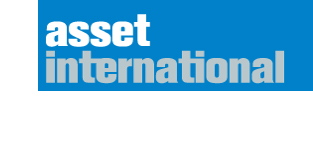 Asset International, a b-to-b media company serving the financial planning and information market, has been acquired by San Francisco-based private equity firm Genstar Capital.
Asset International, which publishes flagship brands Plansponsor and Planadvisor, was formed at the end of 2008 by CEO Jim Casella with backing from Austin Ventures.
Terms of the deal were not released, but one report pegged the sale price between $125 million and $150 million.
Casella declined to confirm those details or characterize any other terms, but says, "We were pleased with the valuations, which was very fair. I can say that I hope this transaction leads to a recovery in prices in the overall category."
AI's top line is 60 percent subscription revenue, Casella adds, which helped drive the valuation.
The timing of the deal came as Austin Ventures felt that its investment had matured after backing the company for just over 5 years.
Genstar principal Tony Salewski says they've committed capital for AI to pursue acquisitions. Casella has set an aggressive plan to double the size of the company in the next 24 months through organic growth and global acquisitions.
The deal is expected to close in July and the management team will remain intact. 
Meet the Author
---