ASAE Overhauls Digital Strategy for Associations Now

The b-to-b publication now offers HTML5 site, iPad app and daily newsletter.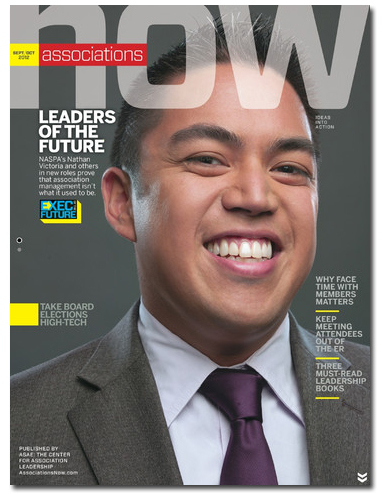 The American Society of Association Executives (ASAE) has overhauled its digital image, launching a suite of new products.
Centered on its Associations Now brand, and in reply to both larger publishing trends and an investigation of its own readership, a new responsive-design HTML5 website, iPad app and daily e-newsletter have been released, along with a reboot of the print edition.
"We're in a very good place with the magazine, but also understand that we're also participating in a broader publishing environment," says Robb Lee, chief marketing and communications officer at ASAE, who boasts 40,000 print readers and 21,000 organization members. "In order to truly connect more with our members and new potential members as well, we felt like we needed to change the platform."
So far, the initiative appears to be paying off.
Lee says site metrics are up across the board, social media reach has nearly doubled, and out of the 21,000 member-list receiving the daily e-newsletter, "virtually none" have opted out since the launch in early October.
While most publishers pick-and-choose where to get involved, Lee emphasizes the attributes unique to each platform when explaining why the ASAE chose to go all-in on digital at once. Each, he says, reflects a different type of engagement with the reader.
The app is a type of print add-on, while the site and newsletter work in tandem, bringing readers in and, hopefully, connecting them with print.
"We're trying to figure out what is going to be the right mix of tools for us," he says. "Not really knowing, we felt it was a good opportunity to try a couple of different tools. They have some different values."
To stay updated on the latest FOLIO: news, become a Facebook fan and follow us on Twitter!
Meet the Author
---