Art and Production Salaries Decline as Responsibilities Increase

As roles expand, compensation patterns are affected by macro forces.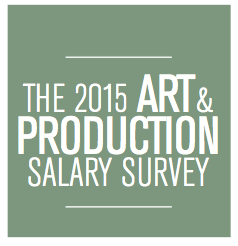 Company revenue, geographic location and gender appear to be the three largest factors determining compensation levels for art and production jobs in the magazine publishing industry, according to Folio:'s annual salary survey.
In general, art and production salaries have dipped recently, with both art directors and production directors earning considerably less than they did as recently as 2013, on average.
"Even though I'm earning much less than my previous consumer magazine salary, I feel this salary is more in line with the realities of company profits and growth and the economy," says one creative director.
As can be expected, art and production professionals at organizations with higher revenues tend to make more money. This is especially true for creative/design directors, who earn 34 percent more at organizations with at least $10 million in annual revenue.
Regionally, art directors located in the Northeast, particularly in New York, earn over $30,000 more in total compensation than those in the Midwest and West regions. Specifically, creative/design directors in the Northeast make an average of $101,300 in base salary; those in the Midwest and South earn an average of $78,100 and $72,700, respectively. This imbalance is far less dramatic in the production disciplines, although still present.
Like in previous years, gender remains a factor. Among art directors, the data indicates that the gender gap has actually widened since two years ago, when male and female salaries were more-or-less similar. In 2015, male art directors make 33 percent more in base salary than females, on average, with considerably higher bonuses. On the production side, the gender gap remains steady, with male production managers continuing to out-earn females, $75,300 to $69,500 in base salary, on average.

"I feel like I am below the industry standard for my position in general, and also underpaid because I am a female," says an art director.
Unstable Footing

The general feeling among respondents about compensation is mixed. Art and production professionals seem to be as aware as anyone of the financial challenges magazine publishers face, and many are grateful to still have full-time employment doing something they love. In the face of shrinking bottom lines and an ever-increasing emphasis on digital content as opposed to print, many respondents report not having received a raise in years.
Says one production director, "I think I'm paid okay for the market, but have taken on a lot of new things. Being print centric, I am happy to continue to be employed."
A common feeling is that of being overworked as staffs are consolidated; respondents across all disciplines within art and production reported that they have been tasked with extra responsibilities without any corresponding increase in pay.
"My workload has doubled in the past three years and we have become an in-house agency, so internal clients use us to do projects for 'free' in addition to our publications," says an art director.
Methodology

Data was collected in an online survey conducted from April 22 to May 22, 2015. The survey was closed for tabulation with 1,254 total responses—a 2-percent response rate.
The margin of error for percentages based on the 1,254 calculated responses is 2.8 percentage points at the 95 percent confidence level.
The margin of error for percentages based on smaller sample sizes will be larger.
Creative/Design Director

Alongside organizational revenue, experience appears to be a major factor in compensation levels among creative/design directors. Those who have been with their present companies for at least five years out-earn their greener colleagues by 17 percent in base salary, and those with at least ten years at their present company are boosted by bonuses averaging $22,200.
When factoring in bonuses, overall compensation for those with at least ten years in their present position is 31 percent higher than those who assumed their current role within the last three years.
Like experience, education plays a role in base salary. Those with a post-graduate degree earn an average of $116,200, 60 percent more than the $72,600 earned by those with a bachelor's degree or equivalent.
Compensation in the Midwest and South pales in comparison to that in the Northeast, although creative/design directors in the South earn an average of $20,800 in bonuses, far more than the $6,200 reported in the Midwest.
Males out-earn females by 6 percent; base salary for males is 11 percent higher, but higher average bonus compensation for females helps narrow the gender gap.
Art Director

Association publications are substantially more generous in total compensation for art directors than their consumer or B2B counterparts.
Art directors for association magazines earn an average of $94,900, 29 percent more than art directors at consumer magazines and 49 percent more than those in B2B publishing. That wasn't the case two years ago, when art directors at consumer magazines slightly out-earned those in association publishing, at least in base salary.
Continuing a trend from previous years, art directors in the Northeast make significantly more money than those in other parts of the country; art directors in New York out-earn those elsewhere by 68 percent.
Gender remains a strong factor, with males earning an average of $80,600, an astounding 47 percent more than the $55,000 earned by females in the same role. The gender gap appears to have risen sharply since 2012, when data indicated that females out-earned males by an average of $300 in base salary.
Those over age 40 also significantly out-earn their younger colleagues, by an average of $20,300 in total compensation. That disparity has mostly remained stable in recent years. Like the other art and production disciplines, experience plays a role in art director compensation, although not to the same extent as creative/design directors.

Production Director
Moving to the production side of things, top-level production professionals are making slightly less than they were two and three years ago, at an average of $93,600 in total compensation. Overall compensation does not appear to be affected by type of publication, with those at consumer magazines earning just three percent more, on average, than their counterparts in B2B publishing, maintaining the status quo from previous years.
Geographic region appears to be far less of a determining factor than in years past, with production directors in the South actually making slightly more (3 percent) than those in the Northeast, thanks to an average of $7,300 more in bonus compensation. Overall, bonuses tend to be far less on the production side than in the art disciplines.
In an encouraging turn, the gender gap appears to have subsided dramatically. Males make an average of $94,100 in overall compensation, a mere 1-percent more than females in the same position. Just two years ago, males earned 48 percent more in base salary than females.
Production Manager

Things are much brighter in production management, where respondents reported an average base salary of $70,100, almost 20 percent higher than the figure reported in 2012.
Those at consumer magazines enjoy salaries much higher ($86,000) than their B2B counterparts ($68,300), a 26 percent difference, amplifying a trend present in previous years.
Experience remains a major influence; those with at least ten years in their present position make 26 percent more in overall compensation than their less-experienced colleagues.
Unlike at the director level, geography-based compensation disparity endures. Production managers in New York make 32 percent more in base salary, and those in the Northeast earn 22 percent more than those in the Midwest and 24 percent more than production managers in the South.
Also unlike production directors, gender-based pay inequality among production managers persists. Males out-earn females by $7,900 in base salary, or 12 percent. In 2013, that figure was only $4,400, on average (8 percent).
New revenue streams offered by the expansion into digital content is reflected in production manager salaries. Respondents who identified digital as the platform most closely tied to their jobs report average overall compensation of $87,400, 31 percent more than those who work primarily in print.
Meet the Author
---