Anthony Polcino

Director, Ad Operations, Ziff Davis | Age: 27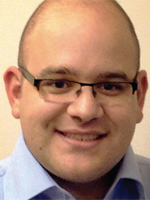 • In one year, tripled the size of his team and the amount of impressions he manages.
• Oversaw IGN and AskMen.com's  integration into the Ziff Davis portfolio—despite their using different ad servers and CRMs.
• Successfully retagged both sites to integrate with Ziff Davis.
• Coordinated the redesign of AskMen.com using responsive design.
Meet the Author
---