AMI Restructures Debt, Avoids Bankruptcy

Bondholders take control of publisher; Pecker remains CEO.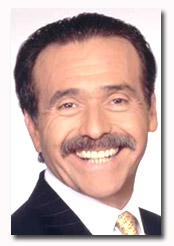 Following weeks of tense negotiations, and several payment extensions, American Media Inc. has come to a financial agreement with bondholders that keeps the National Enquirer publisher out of bankruptcy.
The agreement, which reduces the company's debt by $227.2 million, transfers ownership of 95 percent of AMI's common stock to bondholders, the company said Sunday evening. CEO David Pecker [pictured] and Evercore Partners bought American Media in 1999 for $850 million. Evercore, together with Thomas H. Lee Partners, were the principal shareholders.
Under terms of the agreement, AMI now has "the capital structure in place to strategically, financially and operationally fully realize the potential of our brands," Pecker said. "We will continue to balance our future investments with a disciplined financial mindset to maximize the return for our company."
New Terms
According to the agreement, AMI completed the cash tender of 96.6 percent of its outstanding 10-1/4 percent series B senior subordinated notes ($414.5 million, due in 2009) and 95.2 percent of its outstanding 8-7/8 percent senior subordinated notes ($155.4 million, due 2011). Holders who offered notes due in 2009 received roughly 81 percent of their initial payment while holders who offered notes due in 2001 received about 76 percent, the company said.
AMI said it also completed its offering of $21 million of its 9 percent senior payment in kind (PIK) notes which are set to mature in 2013, combined with $300 million of its 14 percent senior subordinated notes also due in 2013 and 5.7 million shares of stock.
Earlier this month, AMI reported net income for the two fiscal quarters ended September 30 was $1.01 million, up from a $17.8 million loss during the same period in 2007. Operating revenue was $247.6 million, down from $253 million during the same period the prior year.
Meet the Author
---