Allured Business Media Launches Event Management Group

Allured Global Events to target association and supplier markets.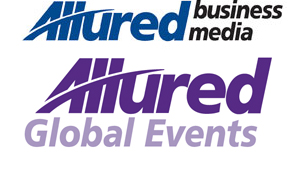 Allured Business Media, which targets the cosmetic and spa markets, has launched a standalone event management company called Allured Global Events. The group will provide custom event management services for associations and suppliers within the industries Allured serves.
The new company will initially zero in on associations and offer a full range of event management services, says Sandy Chapin, Allured's vice president of events.
"We own and manage our own events within the markets we serve and we noticed a lot of associations that are volunteer-driven that lack a certain level of professionalism because they're produced by non-event industry people," she says.
Chapin points to Allured's existing media brands, audience and supplier relationships as key strategic advantages as a potential event partner—as well as experience producing five Allured events. "We're not just some agency coming in. Our advantage is we're tapping into markets we already serve."
Another customer base for the new company is Allured's existing advertiser base. "A lot of our advertisers and suppliers have their own smaller user conferences. We can plan their corporate events," she says.
Chapin declined to offer details on revenue expectations, but says the 12-month goal is to secure three association events and four corporate clients.
Meet the Author
---