Alison Shipley

Editor, First Chair, Executive Editor, Social Media & Video, 26-years-old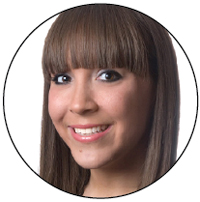 For Alison Shipley, editor of salon trade publication First Chair and executive editor of social media for the Modern Salon Media group (which includes Salon Today) at Vance Publishing, dedication to her industry doesn't stop at delivering the latest news and trends.
Shipley joined Vance as an associate editor in July 2008. A year and a half later, she enrolled in beauty school through a full-time program. For five days a week, Shipley attended the night school from 4:30 to 10:00 p.m to obtain her certification.
"I'm now officially a salon professional and a member of the audience I serve," Shipley says. "I better understand my market; my network of contacts has grown for interviews; and the questions I ask have changed dramatically. It gives us a lot more credibility to have a professional on staff."
First Chair recently relaunched after being pulled out of the market for a year. Vance brought the publication out of retirement once Shipley entered beauty school; she overhauled in-book content and chose a Teen Vogue-size for its print offering. She was also heavily involved in the redesign of First Chair's website.
Shipley's experiences, in addition to lending a deeper understanding of the entry-level demographic, also resulted in prime material for Vance's online broadcast, Modern Salon TV.
"Twice a month, we have an online broadcast called Modern Salon TV, with five or six 10-minute segments," says Shipley. "One segment is 'Beauty School Diary', which followed me through my education." Past Modern Salon TV interviewees include Tabatha Coffey of Bravo's "Tabatha's Salon Takeover," Vidal Sassoon and Ted Gibson of television show "What Not to Wear."
As head of social media efforts at Vance's Modern Salon Media group, Shipley brought the flagship publication's Facebook presence from the low thousands to 26,000 within six months.
According to Steve Reiss, vice president and publishing director of Modern Salon Media, digital revenue for the Modern Salon Media group has almost doubled in the past year.
Meet the Author
---