Alex Wagner Leaves The Fader

Editor-in-chief departs to head up George Clooney's anti-genocide non-profit.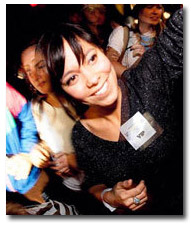 Alex Wagner, Fader's editor-in-chief, is leaving her post to head up Not On Our Watch, an anti-genocide non-profit led by the actors George Clooney, Brad Pitt and Matt Damon.
Wagner's last day at Fader, a well-regarded, coffee table-worthy music magazine known as much for its parties as its prose, was Friday. A successor has been chosen but will not be named until after the new year, according to Fader publisher Andy Cohn.
Wagner's four-year tenure at the magazine culminated with the Fader's 50th issue, which the company recently celebrated with a concert in New York.
She did not immediately return an e-mail seeking comment.
"In times of trouble and looming deadlines and annoying requests from precious editors or writers, my refrain tends to be, 'We are a magazine, on sale for $5.95 at Barnes & Noble' as if somehow that reality will demystify the process and return our egos to planet Earth," Wagner writes in her 50th issue editor's note. "As far as our distributor tells me, that statement is still factually correct, but as everyone who has ever worked here knows quite well, the Fader is much more than that: it's an unending science project and a completely dysfunctional family that people quit and get excommunicated from and marry into but never really leave."
Meet the Author
---