Advertisers Don't Sell to People Who Check Boxes

A focus on the b-to-b qual form will only limit your audience data capabilities.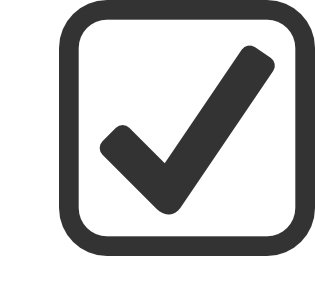 "This was supposed to be a list of engineers at the car manufacturers. Why have you got so many people in here at supplier companies, like Bosch and Goodyear?"
It was a  reasonable question. The BPA statement for our automotive industry magazine showed the circulation neatly categorized by vehicle manufacturers and automotive parts suppliers, and then by job. I should have had no problem delivering a list made up only of design engineers at companies like Ford, GM, and Honda.
Or so you would think.
As I explained to the sales rep fuming over the list he'd requested, all those BPA numbers really represented was how many people checked a particular box on our subscription form and had one of twelve words in their job title. Yes, we had suppliers who checked the car manufacturer box, just as we had design engineers at Ford who checked "other" because (as they would explain in precisely lettered corrections) "there is no manufacturing at this location."
My ten year old son accidentally put it best, when he said something about Dad needing "more describers for his magazine." 
 
"That's right, Matt," I told him. "I don't just need more subscribers. I need subscribers who describe themselves the right way."
Twenty-five years later, that remains an issue with b-to-b audience databases. We pride ourselves on how much we know about our audiences. We can target by industry, by job function, by annual revenue, by products bought or specified. Yet almost all our information still comes from a controlled circulation process with inherent weaknesses—not the least of which is relying on individual customers to categorize themselves.
Who knows if some respondents are genuinely confused by our questionnaire, or just not paying attention, or trying to make sure they get a free subscription?  The end result is people at big companies saying they have less than $100,000 annual revenue, while mom-and-pops  show up among giant multinationals. Auto glass repair shops mysteriously become window and door manufacturers; a Denny's restaurant gets classified as a fine dining establishment.
Or, as happened to me with a publication called Big Builder, hundreds of subscribers who worked  for the single biggest homebuilding company in the country, at the height of the housing boom, claimed their firm sold fewer than 100 homes a year.
Maybe this wasn't such a big deal back when our primary focus was the BPA statement. After all, everyone dealt with pretty much the same errors, so our overall numbers were still valid for comparing one magazine to another. But today, our clients want to target the audience database in new ways, to find contacts in very specific companies and markets.
"I want to reach the owners of the top 25 kitchen and bath remodeling companies in 32 metropolitan areas."  That's a typical request. A list of whoever checked the K&B  box on our qual form doesn't quite cut it.
We need a new structure for the b-to-b audience database, one built around companies as well as individual audience members—a structure that can function as a business directory and contact management system just as much as a list for sending magazines and newsletters.
For the Big Builder magazine I mentioned above, we stopped reporting subscribers by the answers they gave individually. Instead, we linked subscribers back to their companies, and then used published data to identify how many homes those companies built annually, how much revenue they had, and so on. Not only did this give us a more impressive BPA statement (and yes, the whole process was audited), but the information was far more accurate than what we were getting from individuals puzzling over a subscription form.
Linking audience by company is not a simple matter. You have to struggle with endless variations and misspellings of company names, keep track of mergers and takeovers, figure out who is the parent or subsidiary of what. We need to push our fulfillment and database companies for tools to make that process easier and more accurate, and move away from the focus on the sacred qualification form.
Our clients don't sell to people who check boxes. They want to reach specific companies, and the right people in those companies. They're looking to us to identify our audience in the same way.
Meet the Author
---