Advantage Business Media Cuts 10 Percent

Despite growth online, publisher reduces workforce to ease print losses.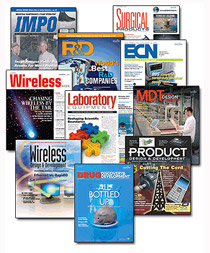 Rockaway, New Jersey-based b-to-b publisher Advantage Business Media has eliminated 17 positions, or about 10 percent of its overall workforce.
"In these economic times, and unlike many publishers who are closing titles, Advantage intends to be proactive and stay ahead of this thing as best as we can and continue to compete," a spokesperson told FOLIO:.
The spokesperson attributed the cuts, in part, to the company's profit decline in print. Advantage reported 35 percent year-over-year growth in digital; however, those gains "will not make up for the decline in print."
Last summer, Advantage cut 11 jobs as part of a restructuring to "remobilize the company's assets toward digital growth." The company had expected to hire 20 additional people to staff up its e-media division.
Launched in 2006, Advantage Business Media publishes several trade magazines, such as Product Design & Development and Wireless Week.
Meet the Author
---