Ad Pages Fall 40% for Newsweek in Q2

Early retirement payouts add to loss for parent Washington Post Co.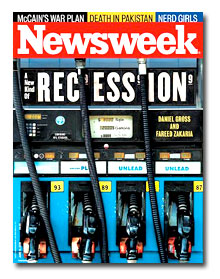 Magazine publishing revenue fell 27 percent to $45.5 million in the
second quarter for The Washington Post Company, with Newsweek seeing a
40 percent drop in ad pages for the second quarter of 2009 and a 32
percent decline for the first six months of the year.
The
magazine division posted an operating loss of $5 million in the second
quarter and a loss of $25.4 million for the first half of the year.
Pay-outs to Newsweek's voluntary early retirement accounted for $6.6
million in the first quarter of the year.
Not counting the
retirement program, "the division's operating loss increased in the
second quarter and first six months of 2009 due to the revenue
reductions, offset by a decline in subscription and editorial expenses
at the domestic edition of Newsweek," the company said.
Meet the Author
---