New Pro-Audit Campaign Faces Wrath of Critics

Bob Sacks 'disgusted'; Mr. Magazine 'horrified.'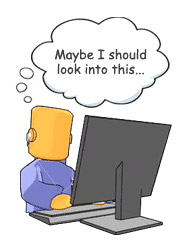 Last week, the BPA, ABC and a number of advertising and magazine associations launched a campaign targeting client-side marketers who buy non-audited b-to-b publications. Called Buy Safe Media, the program uses direct marketing to drive buyers to a cartoonish Web site which features a video and information on the potential pitfalls of un-audited media—a calculated attempt to shut non-audited titles out of the buying process, or, at least, indirectly convince them to become audited.
The campaign invoked the wrath of Bob Sacks, a prolific columnist and media industry observer, who opened a blog post this way: "The new pathology detailed below actually disgusts me." He calls the Buy Safe program "an attack at the heart of the entrepreneurial publishing business."
Mr. Magazine himself, Samir Husni, got into the action, too: "Both Bob Sacks and myself were horrified to say the least on how low some folks in our industry are willing to sink in order to make their business flourish."
BPA CEO Glenn Hansen promptly took Sacks to task for not bringing him into the loop before posting the initial rant. Sacks has since opened the dialog to his newsletter readers, and promised Hansen a soon-to-be-published interview.
At the heart of the argument, according to Sacks and Samir, is auditing is a choice, not a requirement, and magazines should focus their attention on "customers that count" and other media rather than lobbing grenades into their own camp.
The issue echoes what Jack Kliger, the recently decamped CEO of Hachette Filipacchi, has been vocal about for years: That magazines should focus more attention on reader engagement, less on rate base, and promote their brands as alternatives to other media and not each other.
Can magazines afford to be mutually exclusive? Or should they focus instead on selling total audience and engagement? What do advertisers really want, and care about in terms of audience and circulation?
Meet the Author
---