AIM Broadens 'Management Bench'

Six promoted to vice presidents; make up company's senior management team.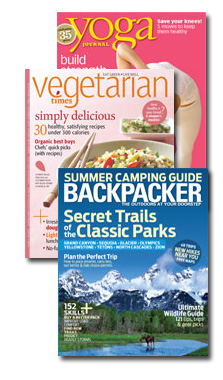 El Segundo, California-based Active Interest Media has elevated six senior staffers to vice president status.
The six who now carry the VP title are: Outdoor Group general manager Jonathan Dorn, research director Kristy Kaus, newsstand director Marcis Orovitz, Home Buyer Group general manager Laurie Sloan, Equine Group GM Tom Winsor and controller Joseph Cohen.
According to president and COO Andy Clurman, the promotions put in place a "seasoned and strong" management team that positions the company for future growth.
"We're making these promotions to further establish our 'management bench' as we're growing and to acknowledge the great work across the company these folks have done," Clurman tells FOLIO:.
Through the first half, AIM's Backpacker magazine saw its overall circulation jump 3 percent, according to Audit Bureau of Circulation figures. Yoga Journal's overall circ grew 3.1 percent.
Meet the Author
---