UPDATE: Access Intelligence Sells Chemical, Energy Group Assets

Buyer is IHS Inc., a global firm serving energy, economics, other markets.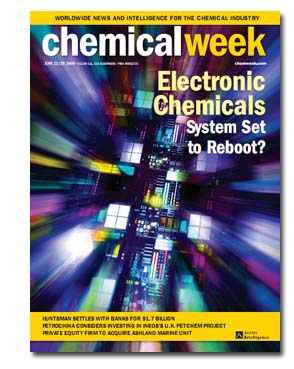 Access Intelligence has sold a number of assets from its chemical and energy groups to IHS Inc., a global information and services firm serving the energy, economics, geopolitical risk, sustainability and supply chain management markets. Terms of the deal were not disclosed.
Included in the acquisition are: Chemical Week magazine, SRI Consulting (a market intelligence and technical analysis business), market info and price discovery service Harriman Chemsult, The Energy Daily and a number of executive conferences, seminars and roundtable events.
One knowledgeable source tells FOLIO: that "there have been discussions for years" about the potential for VSS to sell pieces of Access Intelligence, but that it has been "a hard road."
"Over the past year, several major players in the high value information marketplace have approached us and expressed interest in our chemical and energy information products," Access Intelligence CEO Don Pazour says in an internal memo to staffers. "Given the intense interest in these businesses by strategic buyers and the maturity of these products within AI, we decided to explore the possibility of selling this part of the company."
In the memo, Pazour says the sale "basically leaves AI debt free."
One source says the sale of other Access Intelligence-owned properties might be in the works, too. Another source, meanwhile, says there are no immediate plans to sell anything else. When contacted by FOLIO: late last week about the impending sale, Pazour was not immediately available and did not return requests seeking comment. A managing partner at Veronis Suhler Stevenson, AI's private equity owner, also did not immediately return requests for comment.
In addition to chemical and energy, Access Intelligence has products in the aerospace, communications and healthcare markets.
UPDATE: In a phone interview Wednesday, Pazour tells FOLIO: that Access Intelligence has not and is not looking to sell any other parts of its business. Moving forward, Pazour says the company is focused on building its assets in the healthcare market (last summer, AI bought Contexo Media, a b-to-b firm that delivers medical coding and reimbursement books and software to the medical billing industry) and on events (he says events are up 12 percent company-wide year-to-date).
"I'm a big believer in the multi-market platform," Pazour says. "For years everyone wanted to focus on markets, but now buyers are asking for product types—information, tradeshow or e-businesses. The multi-market platform will rise again."
Meet the Author
---