ABM Taps Booz for 'Major' Industry Study

Firm to develop best practices to 'accelerate profitable revenue growth.'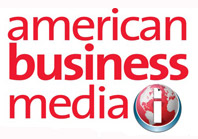 In what the association is calling a "major business-to-business industry study," American Business Media has commissioned Booz & Company, a global management consulting firm, to analyze how its members can "accelerate profitable revenue growth" and to develop best practices across b-to-b media.
The study, entitled "A Roadmap for Profitable Revenue Growth," will cost ABM approximately $300,000, a spokesperson for the association says.
ABM president Gordon Hughes hopes Booz's roadmap help members "reorganize and re-engineer to accelerate innovation."
And faced with a gloomy economy, its members—like their consumer counterparts, have had a rough year. B-to-B magazines saw a 5.3 percent decline in advertising revenue during the first quarter when compared to the first three months of 2007, according to figures released by the Business Information Network. Ad pages—the more telling statistic—fell 7.3 percent.
And this after an overall revenue decline of 2 percent in 2007 and a flat finish at the end of 2006.
The association appears to be placing a lot of emphasis on the study. The focus ABM's annual Top Management Meeting in November will be the rollout of Booz & Company's "key recommended business models."
Meet the Author
---