People on the Move

Tech media changes at Buzzfeed, Gigaom and more…
The tech media landscape shuffled a bit this week as Buzzfeed continued to expand its San Francisco bureau, while Re/code and Gigaom lost key editors.
John Paczkowski was the biggest name to change teams coming to Buzzfeed after serving as deputy managing editor for Re/code. He'll be joined by William Alden, a reporter for The New York Times Dealbook blog, and Caroline O'Donovan, a reporter for the Neiman Journalism Lab.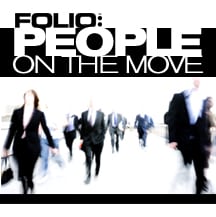 "What we're trying to do is get reporters who understand technology, the changes it's causing in society, in the economy, in our bodies even, and who can report from the front lines in a way that's meaningful to a wide audience," Mat Honan, head of the new San Francisco operation, tells VentureBeat.
Tom Krazit also announced he'd be leaving his post as executive editor of Gigaom, though he's uncertain where he'll be going next.
It's been an honor and privilege to lead this group, one of the best groups of tech writers I've ever been associated with," he wrote on Medium. "I have no specific plans at the moment, although there are a few of those proverbial irons in the fire. I'm honestly looking forward to a bit of a break from the grind of the modern media cycle."
Here's the rest of this week's people on the move:
Andrew Conti was named vice president of sales for GCN Media. Conti had been in the same role at CWC Software previously.

Condé Nast named Ky Harlin vice president of growth and data science. Harlin most recently served as director of data science at BuzzFeed.

PAPER has hired Karim Abay to be its senior vice president of sales and marketing, and associate publisher. Abay had been associate publisher for Nylon.

John Ecke will join Penton's agriculture group as vice president of digital products. Ecke had been vice president, brand and product director for UBM Tech.

Bonnier's motorcycle group has named Corie Windust as a marketing manager. Windust comes to Bonnier after eight years at American Honda.

Hearst's Veranda made two moves, appointing Denna Schacter luxury director, and Katie Tomlinson home furnishings manager. Schacter had most recently been ad director for Glamour, while Tomlinson was promoted from her position as account manager.

Candice Rainey was named deputy editor for Condé Nast Traveler. Rainey had served in the same position for Details.
Meet the Author
---