In 45 Minutes, Two Multi-Billion Dollar Magazine Deals Surface

How will sales of TV Guide, Emap impact industry?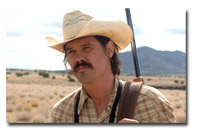 For the better part of 2007, the market for consumer magazine mergers and acquisitions was pretty quiet. (Maybe not as quiet as, say, the stark open country of the Coen Brothers' No Country for Old Men, but quiet still.) As one banker noted during the American Magazine Conference in Boca Raton, Florida, in October, he was there "to play golf," because "nothing is happening here. Zilch."
But within the span of 45 minutes friday morning, a pair of billion dollar magazine deals were announced.
The first, Gemstar-TV Guide's sale to Macrovision Corporation for some $2.8 billion, was a bit of a surprise, although it shouldn't have been: the company announced in July that it was exploring a possible sale:
Gemstar-TV Guide's six month search for a potential buyer is over.
Macrovision Corporation, a Santa Clara, California-based digital
software solution firm, has agreed to acquire Gemstar for $2.8 billion
in cash and stock, the companies announced today.
The second, British publisher Emap's sale to Bauer, had been building for months:
Emap PLC, the publisher of magazines such as FHM and Heat, said Friday
it agreed to sell its consumer media and radio units to Heinrich Bauer
Verlag KG for $2.3 billion and will return most of the proceeds to
shareholders.
The question is, what does this mean for the magazine M&A market? Will it grease the wheels of other companies—like American Media Inc., whose suitors include supermarket magnate and Bill Clinton brohide Ron Burkle—currently on the block? Will tempt other, perhaps reluctant magazine companies to test the M&A waters? Or will it mean absolutely nothing, save for skewing the fourth quarter M&A deal reports bankers tout and us journalists seem to love?
Meet the Author
---