Time Inc. Hires Scott Havens Away from The Atlantic
Third major executive departure from Atlantic Media since last fall.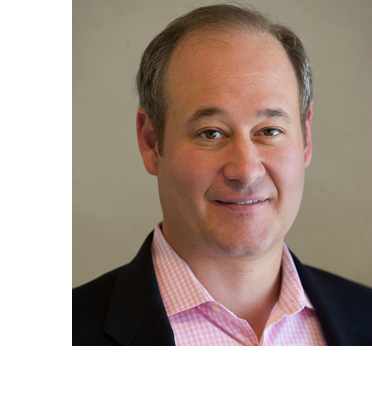 Atlantic Media is losing another top executive. Scott Havens, The Atlantic's president, is leaving the company to become senior vice president of digital at Time Inc.

The departure further erodes the team that helped lead a major turnaround for the company over the last several years. Former Atlantic Media president Justin Smith left last fall to become CEO of Bloomberg Media Group. And earlier this month, Elizabeth Baker Keffer, who led the events group, decided to take a position with an investment firm in Chicago.

Havens joined The Atlantic in 2009 as vice president of digital strategy and was named president of the brand in 2012, when Justin Smith shifted to his corporate president role. 

Havens will officially start with Time Inc. on March 31, reporting to executive vice president Todd Larsen.
He steps in just as the two top digital execs at Time Inc. are leaving. Fran Hauser and John Cantarella, who led digital operations for the Style and Entertaiment and News and Sports groups, respectively, both announced their departures this week.
The two memos, from Bradley and Larsen, are below.


Colleagues,

Somewhat to my surprise, and I think to his, Scott Havens has decided to return to New York to accept a (huge) appointment with the new Time Inc. – the (soon-to-be) Time-Warner spin-off of its great and iconic magazine brands.  Scott will become Senior Vice President, Digital helping the new Time Inc. executive team forge an independent path.

I have known Scott since his arrival at Atlantic Media in May, 2009. He took the presidency of The Atlantic division in September, 2012. These things said, I've only worked directly with Scott for the last six months. Everything I have seen in that time recommends him.  He is a remarkable media talent and a deeply fine man.  Further, he leaves The Atlantic in what we believe to be, at least financially, the publication's high water mark in 157 years. (The year is young; there are so many ways media finds to go bad. But, Atlantic revenues year to date are up 25% over last year's record success.) Scott is a gifted man, cut from that very cloth Henry Luce intended for his legendary organization.

For our part, I have turned already to the requirement and privilege of finding The Atlantic's next president. In the past, I have found some leaders in the first conversation. Other times, as in the search for James Bennet, I've met with (almost) 100 candidates along the way. Here, hoping for the former search, not the latter, I have some starting ideas already. Regardless, we will hold to the aspirational attributes we intend in all our recruiting – a strong force of intellect and a spirit of generosity.

Scott will be with us through March. Â We will find occasions to thank him and send him off with gratitude.

David

----

I'm pleased to announce that M. Scott Havens is joining Time Inc. as Senior Vice President, Digital.
 
In this new role, Scott will be responsible for managing the operations and driving the strategic development of our digital products at PEOPLE, TIME, SPORTS ILLUSTRATED, Entertainment Weekly, Fortune, CNNMoney, Money, Golf, SI for Kids and TIME for Kids.
 
Scott is the ideal executive for this role. He began his career as a digital entrepreneur launching a number of businesses before moving into senior roles in digital and traditional media companies. He's been at the forefront of developing multi-platform content experiences. Most recently, Scott was President of The Atlantic since 2012, where he oversaw teams across print, digital and live events. He joined the organization in 2009 as Vice President of digital strategy and operations for the parent company Atlantic Media and played a key role in their digital transformation, culminating in record-high revenue, profit and digital traffic in 2013.
 
Previously, he held important roles at Condé Nast, where he helped launch Portfolio.com, and at Yahoo! Finance, where he managed the business development team. Scott's understanding of the digital publishing marketplace plus his creative drive and fresh ideas are a perfect combination for what Time Inc. needs as we continue to build out our digital product offerings.
 
Scott joins us at an exciting time for the company and our titles. Just this month, our new Chief Technology Officer Colin Bodell joined us from Amazon, and in the past few days we've forged a new partnership with Google to sell programmatic advertising and announced our equity-share investment in the live-streaming video network 120 Sports. In the coming weeks and months, we will unveil redesigned websites for TIME, SPORTS ILLUSTRATED, Fortune and Money, and PEOPLE and Entertainment Weekly will be launching some exciting new digital initiatives. The pace of our video growth proceeds unabated.
 
Scott's start date will be March 31, and he will report to me. His direct reports will include the general managers for each of our sites: Liz White at PEOPLE and Entertainment Weekly, Jim DeLorenzo at SPORTS ILLUSTRATED, Howard Manus at Fortune & Money and Craig Ettinger at TIME, as well as head of product Daniel Bernard and others. Scott will work closely with his counterpart, Kevin Heery, Time Inc. Senior Vice President, Digital, who oversees the brands under Evelyn Webster, to seamlessly coordinate our digital strategies across Time Inc.
 
Scott's role is a big one. Digital is a critical growth area moving forward, and we have ambitions to significantly grow our scale. Scott's job will be to drive this aggressive expansion.
 
Please join me in warmly welcoming Scott to Time Inc.
 
Cheers
 
Todd


02/27/2014