People on the Move | 2.13.14
New hires at Chatelaine, Southern Living, VentureBeat and more...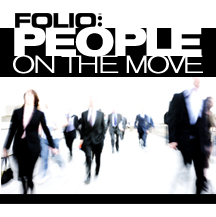 Suzanne Rust has been named lifestyle editor of Family Circle. Rust most recently served as a freelance writer and editor for various lifestyle brands, including Essence. 
Heavy Reading, the research division of Light Reading, has hired Rosalyn Roseboro as Senior Analyst. Roseboro comes to Heavy Reading with nearly 15 years of experience as a telecom industry analyst.
Stephanie Granada has been named style editor at Southern Living. She previously served as associate editor at the publication.
Karine Ewart has joined Chatelaine as editor-in-chief. Ewart joins from her former position as editor-in-chief of Today's Parent. 
Ann Reus has joined WATT Global Media's editorial team. Reus previously served as as copy editor/assistant art editor at Crain Communications, Inc.
Keith Pollock has been named editor-in-chief of Interview. Pollock was most recently co-editor-in-chief at DuJour. 
Networld Media Group has announced several executive management changes:Â 
Tom Harper has been promoted to president & CEO. Harper has served as president since 2000.
Kathy Doyle has been promoted to executive vice president & publisher. Doyle previously served as the company's senior vice president of sales & marketing.
David Drain has joined as senior vice president of events after serving executive director of the Digital Screenmedia Association's .
Sandy Prendergast has moved up to senior vice president of personnel and administration, following 10 years as director of personnel and administration.
Salon Media Group announced the addition of Thomas Frank to its editorial team. Frank is the author of What's the Matter with Kansas and a former columnist for The Wall Street Journal and Harper's Weekly.
Paige Alexus has joined New York Cottages & Gardens as associate editor. She joins from Country Living, where she served as assistant market editor.
Modern Salon has promoted Alison Shipley Alhamed to editor-in-chief from her former position as executive editor.
James Ledbetter has been named editor of Inc. magazine. He most recently served as op-ed editor at Reuters. 
Jordan Weissmann has joined Slate to cover business and economics for their Moneybox blog. He was most recently senior associate editor at The Atlantic.
Eli Epstein has joined Mashable as a branded content writer. He previously served as a reporter and content editor at MSN News. 
VentureBeat has announced a slew of staff changes:
Jolie O'Dell has been lifted to managing editor. O'dell joined the site in 2011 as a staff writer. 
Harrison Weber has been appointed news editor for the New York desk. He previously served as an editor at The Next Web.
Devindra Hardawar has been named senior editor. Hardawar continues to lead East Coast operations from New York.
Christina Farr has been made an investigative reporter. She joined the site as a staff writer covering enterprise technology, big data, the cloud, healthcare and education technology. 
Richard Byrne Reilly has joined as a reporter in San Francisco covering leading technology companies. His work has appeared in New York magazine, FoxNews.com and other publications. 

02/13/2014